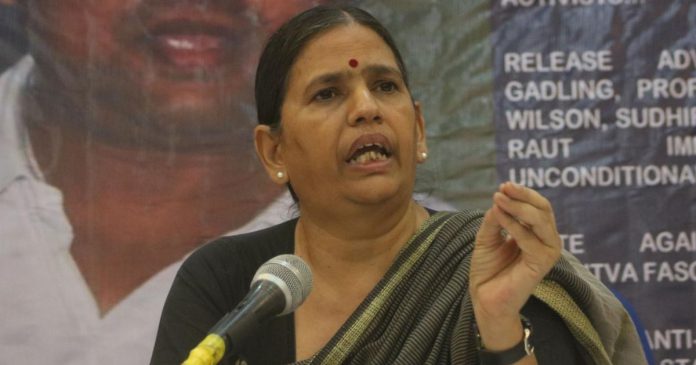 The human rights organization has also lamented the denial of bail to other political prisoners in the case, and demanded their immediate release
On 1 December, 2021, the Bombay High Court granted bail to human rights activist and trade unionist Sudha Bharadwaj in the Bhima Koregaon caste violence case.
Sudha Bharadwaj had been imprisoned since 2018 when she was falsely implicated in the infamous Bhima Koregaon case. While the Court granted her default bail, others political prisoners who are jailed in the same case, namely — Rona Wilson, Varavara Rao, Sudhir Dhawale, Surendra Gadling, Shoma Sen, Mahesh Raut, Vernon Gonsalves and Arun Ferreira were denied bail.
Sudha Bharadwaj had given up her US citizenship and come to India to work for the rights of Adivasis.
While it is rightful that she has been granted default bail, having spent 4 years in jail when there has been no crime is a travesty of justice. The manufactured case of Bhima Koregaon has still not been quashed, and other political prisoners remain in jail. The "evidence" based on which some of the activists were arrested in the case, including files retrieved from the laptop of some of the accused, has already been exposed as planted.
Human rights organisation the National Confederation of Human Rights Organisations (NCHRO) welcomes the granting of default bail to Sudha Bharadwaj. At the same time, the NCHRO expresses condemnation of the denial of bail to other political prisoners of the case.
We demand that the case be quashed as the entire case is made up so that these activists could be silenced. We stand in solidarity with all the political prisoners, and demand their immediate release.