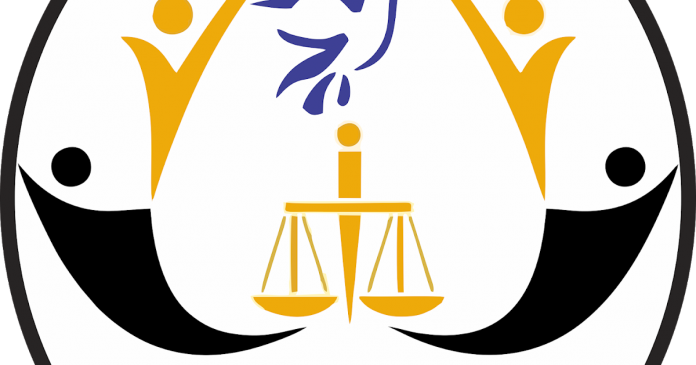 A so-called "Religious Parliament" was organised between December 17 and 19, by the right-wing activists, hardline fundamentalists and Hindutva organisations at Haridwar which turned out to be a hate assembly after new benchmarks of hate speech, lies and fear were set to give clarion calls for violence, elimination, cleanising and genocide of Indian Muslims. The hindutva hardliners reference to the duplication of Rohingya genocide (Myanmar) of 2016 in India is an attempt of majoritarian radicalisation against minority muslim community to safeguard their vested interests of destroying plural Indian society.
APCR General Secretary Malik Motasim Khan has denounced the hate-filled and fear-induced speeches of hindutva leaders and activists in Haridwar last week and termed the particular assembly as unlawful which is an imminent danger to the national security and integrity of India.
Malik Motasim Khan claimed: "They called themselves nationalists but on the contrary their deviation of masses from our national slogan "Satya mev jayate" to "Shastra mev jayate" clearly elucidates their anti-national sentiments.
"Hate speeches are a serious threat to the inclusivity, diversity and social cohesion of our nation and the venomous ideas of hatemongers are slowly killing our vibrant society," said Mr Khan.
Nadeem Khan, National Secretary of APCR has stressed that it has been noted from the history that hate speech has been a precursor to atrocity crimes, including genocide, from Rwanda to Bosnia and infact even in India from Nellie massacre to Delhi pogrom, the story is same all across. If we dive deep into the root cause of the breeding of these hatemongers and hate-offenders in India,  we find the complicity, patronage and silence of the ruling party as the main causes.
He further stated, The blatant display of arms and weapons in the event in the hands of children and the call for militarization of the majority community against the minority community is a serious sign of the biggest ever human rights challenge gripping the world and silence of the international community would only aggravate the situation to even worse than imagined.
The Association for Protection of Civil Rights (APCR) is vigilant in its fight against hate. Recently, we also got drafted and filed a complaint under Sections 153A, 153B, 295A, 298, and 504, 505(2) and 506 of the Indian Penal Code, 1860 against Suresh Chavhanke, Editor-in-Chief, Sudarshan News for inciting communal enmity, extending threats and making statements on 19th December 2021 at an event organized by 'Hindu Yuva Vahini' at Banarasidas Chandiwala Auditorium near Govindpuri Metro Station, New Delhi.
The Constitution of India, under Article 19(1)(a) provides the right to freedom of speech and expression. However, under article 19(2), the constitution also provides for reasonable restrictions against free speech.
The 267th Law Commission Report has stated, "Hate speech has the potential of provoking individuals or society to commit acts of terrorism, genocides, ethnic cleansing etc. Such speech is considered outside the realm of protective discourse. Indisputably, offensive speech has real and devastating effects on people's lives and risks their health and safety. It is harmful and divisive for communities and hampers social progress. If left unchecked, hate speech can severely affect the right to life of every individual."
Hate speech attracts the following provisions of Indian Penal Code under Sections 153A, 153B, 295A, 298, 505(1) and 505(2)25 which declares that word, spoken or written, or employing signs or any kind of visual representation that 'promotes disharmony, enmity, hatred or ill-will' or 'offends' or 'insults' on basis of religion, ethnicity, culture, language, region, caste, community, race etc., is a punishable offence.
Even though India actively participated in the formulation and also ratified the 1948 Genocide Convention on August 27th 1959, despite a long history of violence against various groups and communities, it has not enacted any specific law that deals with genocide.
Association for Protection of Civil Rights(APCR) makes the following recommendations as demands from the different stakeholders:
The Supreme Court or the Uttarakhand High Court should take suo moto cognizance of the incident and must direct for registration of FIR under relevant sections.

The organizers, speakers, participants, promoters and facilitators of the Haridwar assembly must be arrested immediately to initiate a free and fair investigation.

The governments should break their silence and must come up with an action plan and policy to curb rising hatred against minorities.

Citizens should come forward to speak and write against hate speech and hatemongers to outrightly reject their sinister plans with more and not less speech.
APCR has been advocating against hate speech and hate crimes for long to mitigate the menace of hatred in our country. We also provide legal assistance to victims of hate-based crimes and discrimination from getting their complaints filed to providing legal representation in court. We firmly believe in our constitutional scheme and are working to preserve it to harness justice for all.