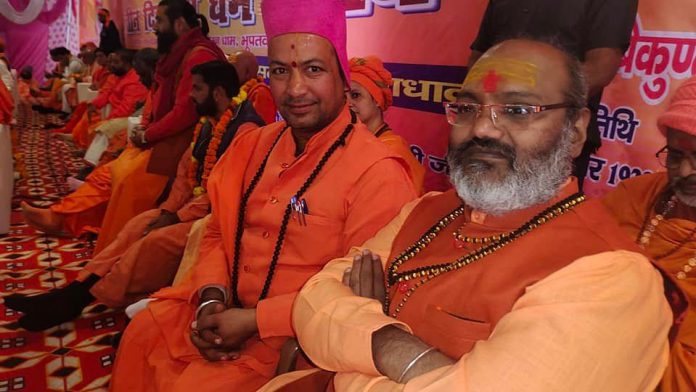 Between December 17 and December 19, a 'dharm sansad', organised by Hindutva groups saw blatant calls for genocide against Muslims. The event was organised in Haridwar, Uttarakhand. Several religious leaders were part of the assembly, and openly called for genocide. They told the crowd to bear arms and go after the Muslim population of the country.
The event caught media's attention after video clips of the event went viral. Opposition parties have demanded punishment to the guilty as well. The 'dharam sansad' was reportedly organised by Narsinghanand Saraswati, head priest of a temple in Ghaziabad.
It is clear that such events are held openly because an atmosphere of anti-Muslim hatred and hatred in general has been created. The people seem to be emboldened by the Hindutva right-wing government in power. Minority groups have been facing the assault by the Hindutva groups since years, and these groups have now got more emboldened seeing the anti-Muslim atmosphere on the rise in the country.
This event didn't occur all of a sudden. The other assaults on minority groups were part of the project of hate politics that has been resulting in these kinds of events with increasing intensity.
Human rights organization the National Confederation of Human Rights Organisations (NCHRO) condems the display of hate and bigotry in Haridwar. We demand immediate action to be taken against the perpetrators.
The Chief Minister of the State must also be answerable as this event of hate and bigotry while he is in office. We call upon all the justice loving individuals and organisations to come together and stand against the politics of rising hatred and bigotry.