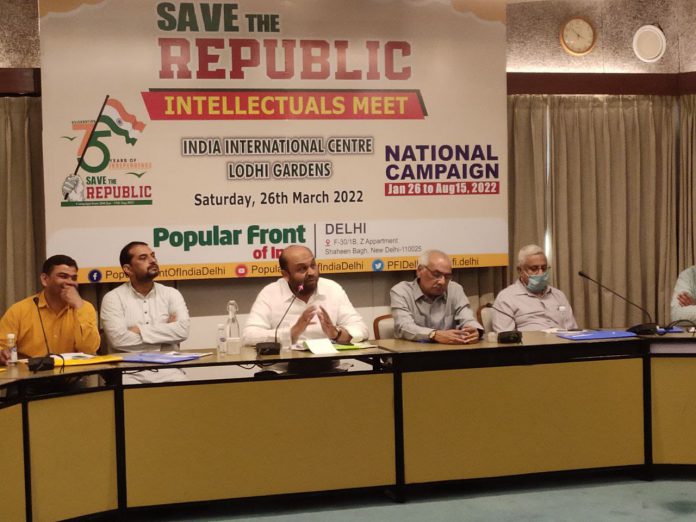 Delhi Unit of Popular Front of India organised an Intellectuals Meet at India International Centre, Lodhi Gardens on 26th March. The program was as part of the organization's ongoing campaign "Save The Republic".
Mohd Shakif, National Secretary, Popular Front of India was the chief guest in the program. Renowned activists and intellectuals who addressed the program include Mr. Ravi Nayar, Director, South Asia Documentation, Dharmendra Kumar Verma, Delhi State General Secretary, All India Forward Block, Parwez Ahmed, Delhi State President, Popular Front of India. Many others including Lawyers, Doctors, Human Rights Activists, Religious Scholars and Social and Political leaders participated in the program.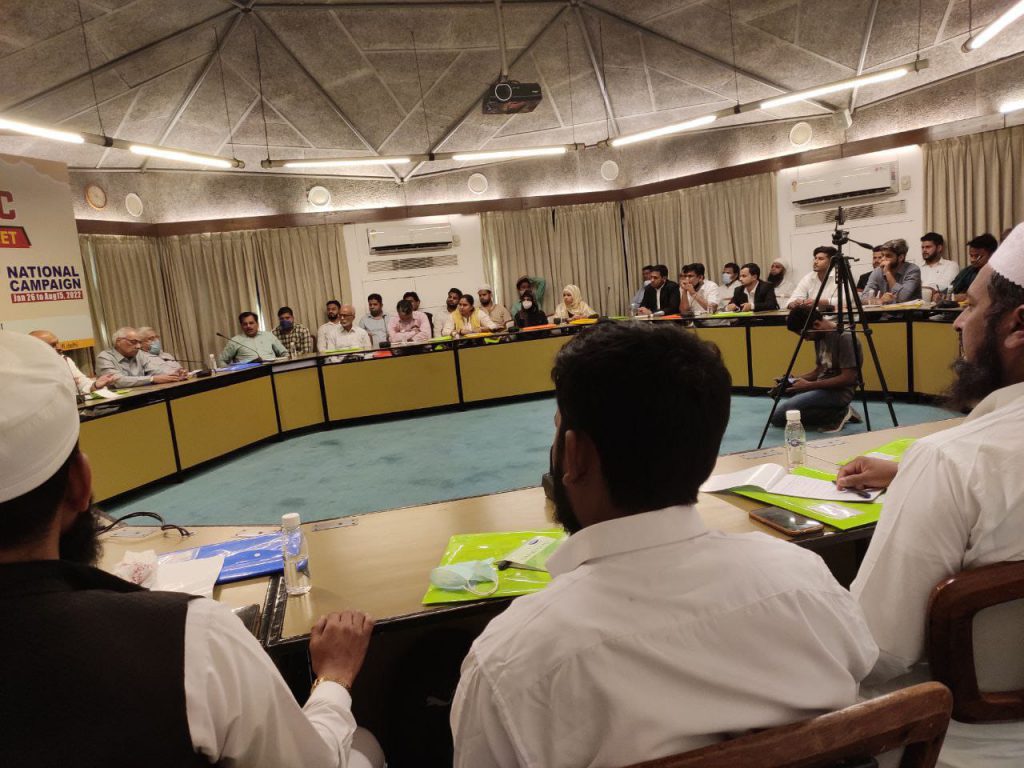 'Save the Republic' is one of the largest campaign in the history of the organization so far.The campaign that was inaugurated at Kanyakumari on 26th January and will last till 15th August. It aims to call people's attention to the growing threats against the republican values and constitutional principles from communal fanaticism and authoritarian tendencies. Various programmes will be held across the country asking the people to come forward for the protection of democratic and pluralist character of the nation.
Mohd. Ilyas
General Secretary
Popular Front of India, Delhi