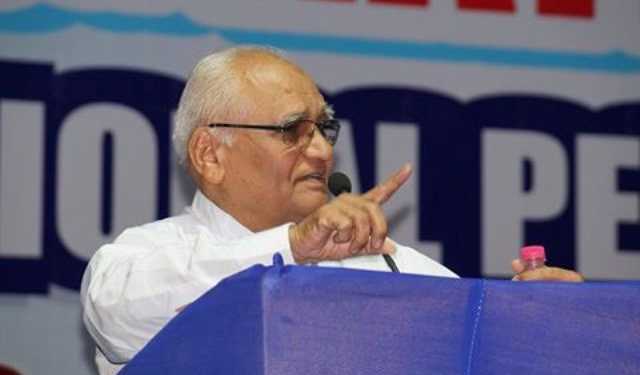 MURL Chairperson Justice B G Kolse Patil said that in his press statement Freedom of Speech and Expression are the basic principles of a Democracy and these itself are being targeted and compromised due to the Sedition Law. A living and thriving Democracy requires its citizens to actively participate in debates and express their constructive criticisms or views of the government policies. However, the Sedition Laws have empowered the Executive and Administrative Branches of the Government to use these ambiguously defined provisions as an instrument to regulate, suppress and smother public opinion and wield power indiscriminately.
The Sedition Law has become a tool to instill fear and force compliance towards the government policies in the common man. There have been many instances where the government has used the Sedition Law to suppress protesting voices to protect its interests.
In a historic observation the Hon Supreme Court on Wednesday, 11th May 2022, has instructed/advised the Central Government of India to keep all the cases falling under the Sedition Act under abeyance till the Central Government reviews this archaic law.
In an interim order passed the SC has instructed the Central Government and various State Governments to avoid further registering cases under the Sedition Law, till the review happens.
In the last seven years, the movement has waged a nationwide campaign against the Repressive Laws. These laws include Sedition Law, AFSPA, UAPA, and NSA, among others. While success has been achieved in the Sedition Law and AFSPA, MURL and several other organizations in the country would like to see these laws repealed completely.