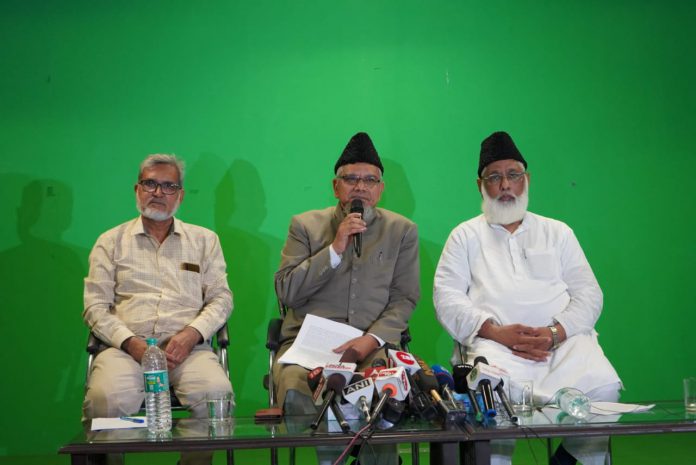 New Delhi(Millat Times) Jamaat-e-Islami Hind has asked people not to communalise the targeted killings in Kashmir and urged the central government to uphold the Places of Worship (Special Provisions) Act 1991 to protect Gyanvapi and other mosques as also to bring a specific law to curb mob lynching in the country.
NEW DELHI—Strongly condemning the targeted killing of minorities in Kashmir, Jamaat-e-Islami Hind (JIH) appealed to the people not to look at the killings from the communal prism as Muslims too have been hacked to death by militants in Kashmir.
Addressing mediapersons at the JIH headquarters here on Saturday, JIH national vice-president Prof. Mohammed Salim Engineer said that "no politics be played on killings in Jammu and Kashmir."
Stating that there was central rule in J&K, he said that it was the responsibility of the Centre to maintain law and order in the union territory carved out of the erstwhile state of Jammu and Kashmir.
Stating that "J&K government must ensure safety and security of all communities," Prof. Salim demanded "a thorough investigation to bring the real culprits and conspirators to book."
JIH leaders also demanded legal action against those trying to communalize the situation in J&K.
"The government needs to take the required steps to assure security for the people of all faiths and mutual trust and establish permanent peace. Many would like to take political advantage of the situation and spoil the communal harmony in the state," Prof. Salim said at the press conference.
JIH said the government needs to be watchful and exercise all efforts to prevent it from becoming a communal issue.
"Media reports suggest that the Kashmiri Pandits who had returned to the valley after assurances of jobs and security from the government are quite wary and pessimistic and want to leave Kashmir for Jammu. The government must restore the confidence of the people, including minorities, and ensure their safety and security," it said.
JIH said it should not be ignored that many Muslims were also killed during the same period and Kashmiri Muslims have been the main victims of violence. "So, this issue should not be looked at through the narrow communal lens. Durable peace in Kashmir is in the interest of everyone and concrete efforts are needed in this direction," Prof. Salim said.
Targeting Muslim places of worship
Voicing concern over the recent developments related to the targeting of Muslim places of worship in country, he said that the courts should not have entertained petitions pertaining to demands for survey of Gyanvapi and other mosques when the Places of Worship (Special Provisions) Act, 1991 prohibits altering the character of religious places as it existed on August 15, 1947.
He asked the Central government to uphold the 1991 law in the interest of justice and peace.
About increasing attacks on mosques and Muslim community in the last few months, JIH vice-president said that on the occasion of Ram Navami, various processions were deliberately carried out in communally sensitive areas and attempts were made to hoist saffron flags on the minarets of mosques. All this was done with the police and local administration looking the other way.
"In Maharashtra, a political party openly challenged the administration declaring that they would run a campaign and asked their workers to continue to play the 'Hanuman Chalisa' in front of mosques till they removed their loudspeakers. Many prominent mosques in major cities of India are being targeted with threats that they will be converted into Hindu temples. A section of the media is also vitiating the peaceful atmosphere by supporting such campaigns," he said.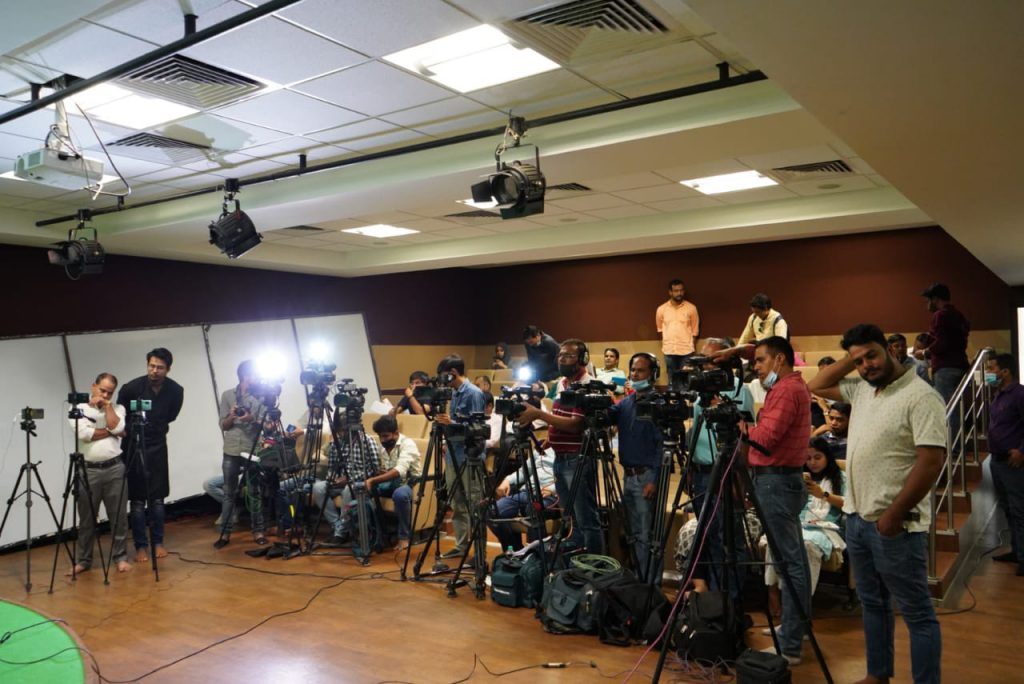 JIH secretary for Community Affairs and Public Relations Department Mohammad Ahmed appealed to the Union Home Ministry to urgently come out with a statement and uphold the Places of Worship Act 1991 which states that a mosque, temple, church, or any place of public worship in existence on August 15, 1947, will retain the same religious character that it had on that day – irrespective of its history – and cannot be changed by the courts or the government.
Mob Lynching
Vehemently condemning the mob lynching of an elderly person Bhanwarlal Jain in the Manasa town of Madhya Pradesh on suspicion of being a Muslim, Prof. Salim said, "The poor man belonged to another community and it is alleged that his killers repeatedly tried to make him confess that his name was Muhammad while lynching him."
JIH, he said, supported the initiative of "The National Campaign Against Mob Lynching" which has proposed a draft law `Manav Suraksha Kanoon (MASUKA)'.
"The proposed law offers a legal definition of 'mob' and 'lynching'. It demands that lynching should be made a non-bailable offense. The concerned SHO (police officer) should be immediately suspended and a time-bound judicial probe must be carried out. Those convicted of mob lynching must serve the punishment of life imprisonment. Compensation and rehabilitation should be offered to the families of the victim. It is hoped that with the enactment of MASUKA, the continued heinous hate crimes in the form of mob lynching will be brought to an end," JIH leader said.
Supreme Court remarks on prostitution
Prof. Salim pointed out his organization disagreed with the recent Supreme Court order that sex work and prostitution must be acknowledged as a profession.
"While there can be no disagreement over the apex court's observation that `every individual has a right to a dignified life under Article 21 of the Constitution', the directions issued to the police to respect the rights of consenting adult sex workers are fraught with danger and may result in further damaging the situation of thousands of innocent girls and women who are forced into this profession. Some say that prostitution per se is not illegal in our country and the Immoral Traffic (Prevention) Act 1956 merely lists out activities under prostitution such as pimping and renting out property for running brothels as punishable by law. The existing law also specifies that to lawfully conduct sex work, it must be carried out in an isolated area with no public institutions in sight known as `red-light' areas," Prof. Salim pointed out.
He said that "prostitution whether by consenting adult sex workers or forcible prostitution is a moral crime that damages the moral fibre of society.  It is against the dignity of women and the dignity of a human being. If the law permits prostitution, then it must be amended to make it illegal. If it attains the status of a legal profession then it would throw our society into the abyss of moral depravity and irreparably damage the status of women in our country."
According to 2016 data from the UN Program on HIV and AIDS, there are more than 6.5 lakh prostitutes in India.
"It is well known that most of them have been falsely lured into the profession or forced to adopt it due to reasons of poverty and dire circumstances. The government and society must save them from this punishment by offering them alternative employment in dignified professions and sending them back to the town and villages from where they were illegally sought out. Legalizing prostitution will do more harm than good," Prof. Salim pointed out.
Economic challenges before the country
Expressing deep concern over the spiralling inflation in the country, he said that the prices of vegetables, edible oil, cereals, petrol, and diesel was making it extremely difficult for the middle class and the poor to run their households. From February to April 2022, food prices have risen 7.3% on average.
Quoting figures from the Centre for Monitoring of Indian Economy (CMIE), he said that the unemployment rate in India rose to 7.83%.
"We also feel that the emotionally charged atmosphere characterized by communal tensions, hate speeches and polarisation is a major deterrent to economic recovery and those who are trying to create such an atmosphere are doing the greatest disservice to the people of the country," Prof. Salim said.
Thanks and regards