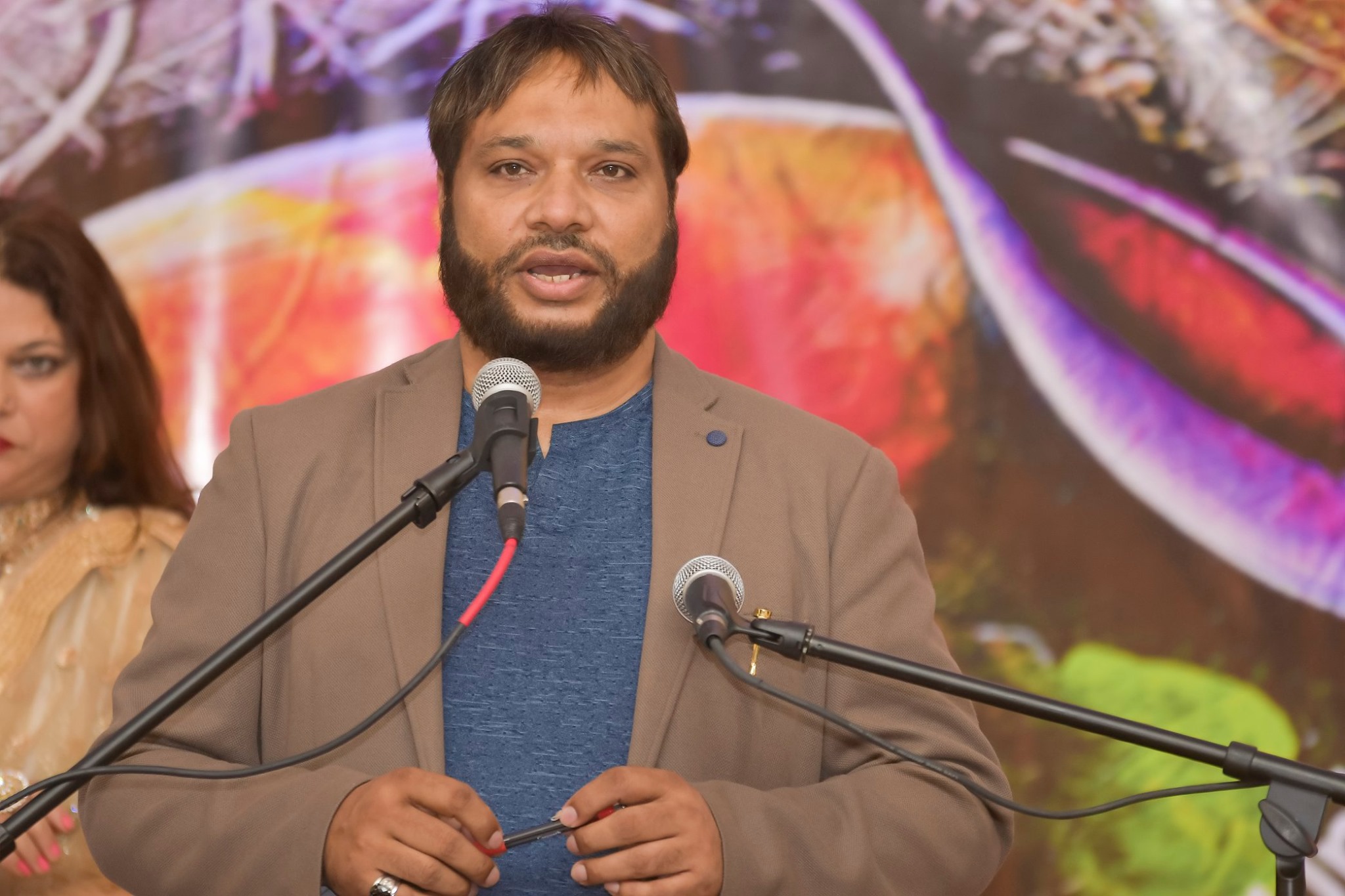 By Saeed Qureshi
Editor Upright Opinion.Com 
Dr. Noor Amrohvi is one of the most important people in modern times for his knowledge of literature and poetry. Dr. Noor Amrohvi is a man of courage and many qualities. Apart from his immense love for literature, poetry and Urdu language, he also has a deep sympathy for the nation. They are popular among the people. He lives in the United States but his heart lives in India. They always strive for the development of the country, the welfare of the people and the promotion of Urdu language. And these are the things that make him stand out from others.
Dr. Noor Amrohvi belongs to a business family of India. He himself is also a businessman. Simultaneously, he is a renowned and popular poet and a literary figure. Although in the Dallas Texas Area there are a large number of poets and prose writers, yet the main difference between Noor and others is the level of popularity and fame that has come to Noor Amrohvi. He is certainly a distinguished and far more popular literary figure than others poets, speakers and writers.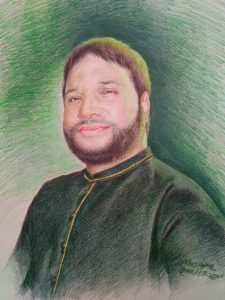 Its manifest proof is proven by the release of his first book which has been released in a unique and charming manner. Although the release of this book has been carried out in an extremely distinguished and unique manner yet the most notable and enticing manner was visible in the celebration which was hosted by his admirers and readers in 2018 AD.  Its salient features were that every listener and guest was given a precious diamond. Moreover, precious pens were gifted to Dr Noor Amrohvi by adopted sister of Noor   In the light of all these festivities that party became one of the most unique and expensive functions which was neither witnessed nor celebrated.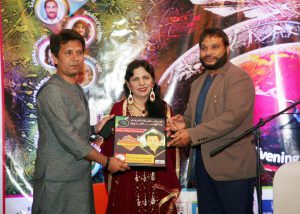 Noor Amrohvi  is also the chairman of the famous literary and social organization named "ALNOOR INTERNATIONAL ". Every year Noor Amrohvi conducts an international program named," an evening for peace and unity).
Noor Amrohvi enjoys the distinction of being the only expatriate person for holding an international Mushaira (poetry presentation). Every big and renowned poet aspires to take part in the poetry Mushairas conducted by Dr  Noor Amrohvi as an honor.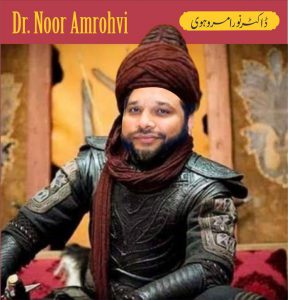 One can imagine the popularity and fame of Noor Amrohvi for his services for Urdu language,Asian community and poetry. That last in a Mushaira conducted at his residence, almost all the reputed and well-known celebrities of Dallas city  were present.
It may be mentioned that Dr. Noor Amrohvi has received so many and numerous awards. The expatriate residents of Dallas and Fort Worth cities have acknowledged that no one has so far received so many awards as Noor Amrohvi has been awarded.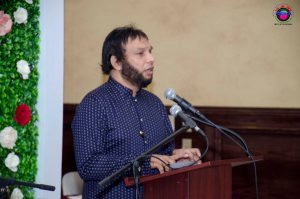 Noor's Ghazals have been sung by singers. The lyrics written by him have been used in the movies and also sung by renowned singers in India. The city of Dallas is very fortunate that it has a poet of eminence known asDr. Noor Amrohvi who represents Urdu language in the United States and Dallas city as well as elsewhere.
Although Dr. Shamsa Qureshi is the spoken sister of Dr. Noor Amrohvi, yet there is a great deal of understanding between them to the extent that both seem to be the real sister and brother.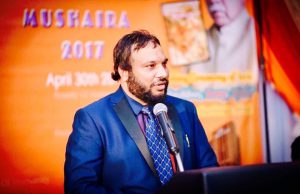 Dr. Shamsa has a very soft and kind temperament and is the author of a volume of poetry. She is the custodian and patron of the Al-Noor International literary union. She is like the backbone of this literary union.
The people of Dallas have benefitted by this relationship of brother and sister that two Urdu literary and poetry sessions are held every year. These programs are held because of the support and patronage of Dr. Shamsa and Dr. Noor Amrohvi.