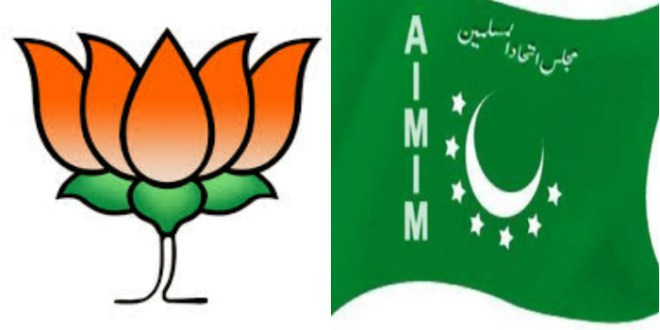 MT News Network,Delhi:While addressing a press conference today, AIMIM District Spokesperson Sheikh Mohammad Sabeer criticized the BJP leader and the current cabinet minister Giriraj Singh in stern words.
The controversial statement of every small leader of the BJP is getting increasingly attracted during the campaigning. BJP leader and Begusarai candidate Giriraj Singh once again made a controversial statement against Muslims.
He warned the minority class in an election campaign in Begusarai and said, "If there is a need for a three-handed place for the cemetery, then you will have to sing Vande Matram and Bharat Mata Ki Jai. Sheikh Mohammad Sabeer said that saying 'Bande Matram' is not necessary for everyone and neither can anyone force him to say. There is no law for this, I believe that this is a national Song but can not force it to sing.
We are Indians and as long as we are alive we will continue to raise the slogan of Hindustan Zindabad. India is not the land of anyone's father, our Ulema Karam has sacrificed their
life to liberate India. And I want to ask Giriraj Singh that you tell at least ten names of freedom fighters from BJP and RSS, who have participated in the fight against the British? His statement is going to spoil the country's atmosphere and it is a violation of Model Code of Conduct during the election.
I request the EC to take strict action against Giriraj Singh.
Sheikh Mohammad Sabeer criticized Bihar Chief Minister Nitish Kumar and said that the good governance of Sushasan Babu was lost, the people of Bihar will not forgive you this time. Prime Minister's everyone's development slogan proved to be hollow.