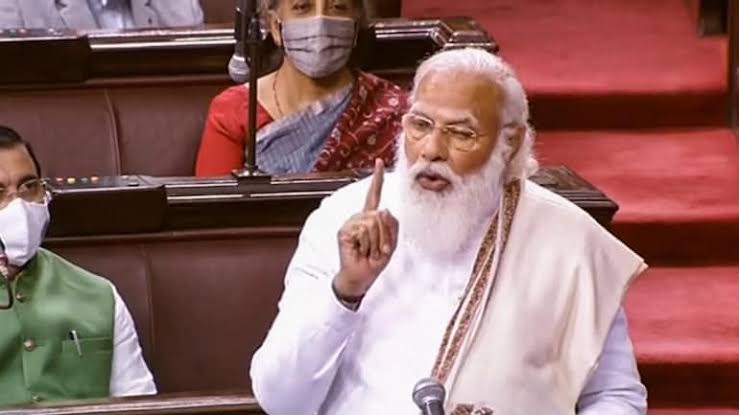 As expected the troll army has gone all out trending #andolanjivi and attacking social activists. PM Modi habitually instead of dealing with serious issues, presently the three farm laws, coins new adjectives to malign all dissent in this country. It seems the earlier nomenclatures invented by the larger Sangh network to attack dissenting voices – sickularist, urban naxals, anti- national, deshdrohi, tukde-tukde gang, khan market gang, terrorists, khalistani etc, have become stale , so a need to coin a new word to energize a fresh round of attacks and give fodder to the screeching anchors of the Godi media and bhakts.
We want to remind the nation that there would have been no independence if there were no Andolankaris (not andolanjivis , parjeevi).
The andolankaris of India have fought for a society which is just, equal, plural and diverse unlike their brand of andolan which has spread hatred and mayhem in this country from Advani's Rath Yatra in 1990 to Modi's Gaurav yatra in Gujarat post 2002 carnage.
Just as a reminder Mahatma Gandhi fought against discrimination of Indians in South Africa, against untouchability in India, he fought for farmers rights in Champaran, he fought for women rights, he fought against the British government to restore the collapsing status of the Caliph in Turkey, he led the non-cooperation movement, the Civil-Disobedience Movement , the quit India movement,. Dr Ambedkar led movements for The Annihilation of Caste. Dr Ambedkar addressed a Peasants' Conference, he addressed a historic conference of railway workers, he opposed the creation of a separate state of Karnataka, he spoke on Industrial Disputes Bill because it took away the worker's right to strike and he fought for the rights of minorities. While Gandhi and Ambedkar led many movements they also attended hundreds which were led by others. PM Modi should know that what he has uttered today 'kisi ki chal rahi hoti hai to wahan jakar baith jate hain" doesn't apply on those who fight for equality and justice for all. Probably his major problem is that those who stand for a secular India do not participate in divisive movements led by the Sangh. Gandhi, Nehru, Ambedkar, Sardar Patel, Bhagat Singh, Subhsh Chandra Bose, Maulana Azad and hundreds of other andolankaris of yesteryears as well as those of contemporary India lead their own struggles and participate in movements led by others who fight for the same idea of India which is plural, just, secular and diverse.
PM's has given a call to identify the protestors and activists and to save the nation from them (Desh andolanjivi logon se bache … aise logon ko pehchanne ki bahut avashyakta hai). Whenever such phrases are coined they are backed by organized physical attack on those who have disagreed with the present government.
We strongly condemn it and if any violent attacks are perpetrated by non-state goons on protestors or activists PM will be directly responsible for it.
Press released by Shabnam Hashmi, Funding Trustee, ANHAD