By Imran Inamdar
Solapur ( Maharshtra)
NCPUL (National council for promotion  of Urdu Language ) had organized 21st National Level Urdu Book at Solapur  from 23rd to 31 December -2017 in association with Bazm-E-Ghalib .
As per the organizers  , Books costing more than 60 lakh rupees have been bought by Urdu lovers in this Mega event it  was claimed to be a  huge success.
Earlier the book fair was sanctioned  to Khidmat-E-Khalq organization of India but It was handed over to Bazm-E-Ghalib later . Two  other reputed organizations were also much interested in conducting this event.During handing over process people witnessed high level literary Drama as the tug of war was going on to grab this opportunity of conducting the same.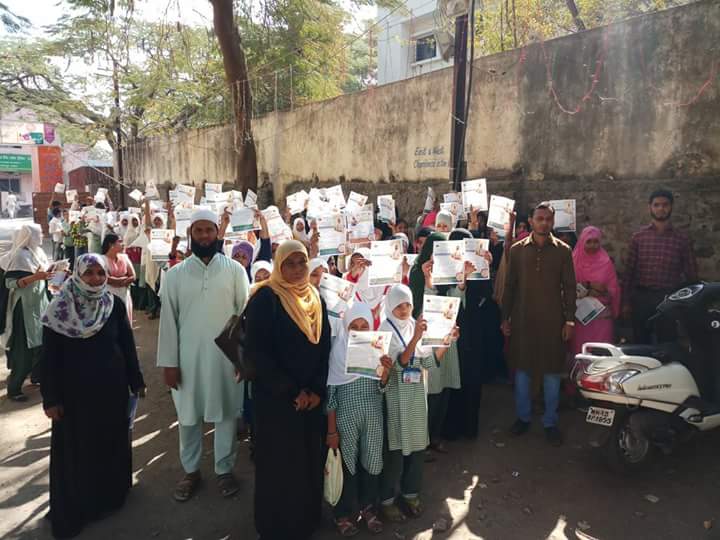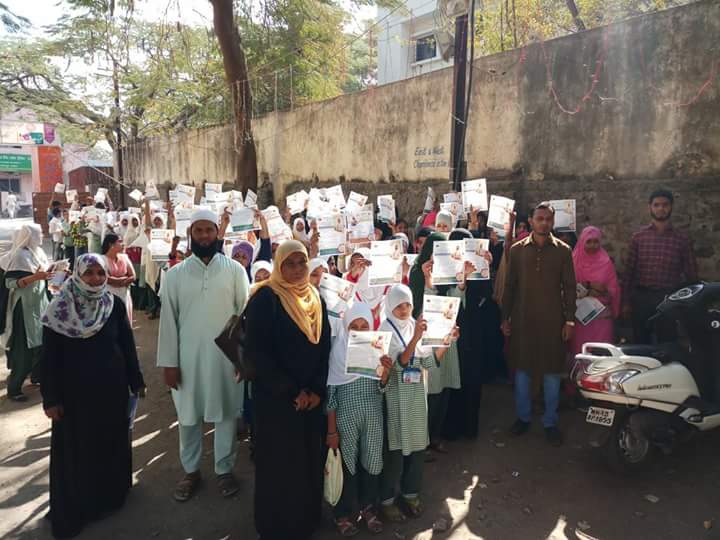 After getting approval from NCPUL key members of the  Bazm-E-Ghalib started preparation ,Inspite of sincere efforts they couldn't get much success in involving other so called Urdu bodies and activists. They had to face legal actions and court matters as well. Loyalty to mother tongue ,selfless service was found to be missing from the scene.
Demand of leadership ,recognition and designations was on the rise and it  was really upsetting Urdu lovers .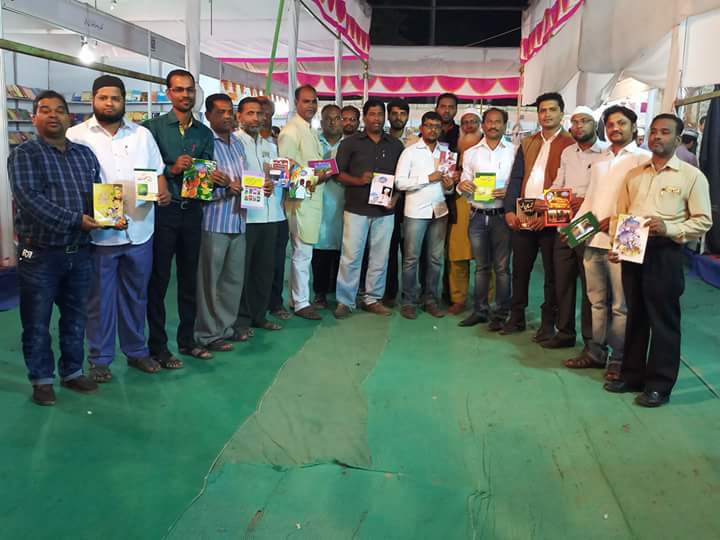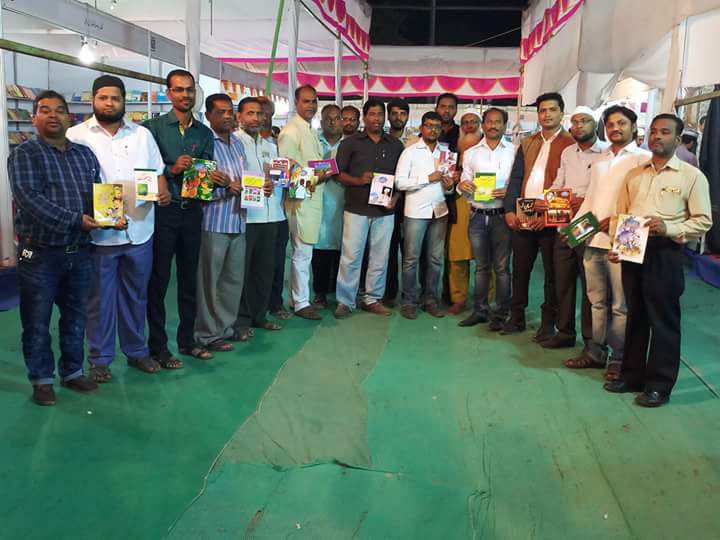 Inspite of all these hurdles Book fair manages to get very slow  start and  finished in a majestic way as thousands of buyers   visited during last two days and bought books of their choice as token of love and affection towards their mother tongue Urdu.
In the Book fair More than 80 book sellers across India  participated in this fair and 92 Book stalls have been opened which had Books on Religion, Poetry, personality development ,literature, Children's literature etc .
According to President of Bazm-E-Ghalib and the Co-Ordinator Basheer Parvaz, It was a huge success. He said that we have achieved our target of creating Urdu atmosphere in the city. He says, response from parents teachers ,students and poets was really appreciable ,every thing was well planned and  smoothly functioned .I must thank all the NGos and societies, schools managements, Head Masters for  joining hands and adding one more diamond to the crown of Urdu loving Solapur, Parvaz added further.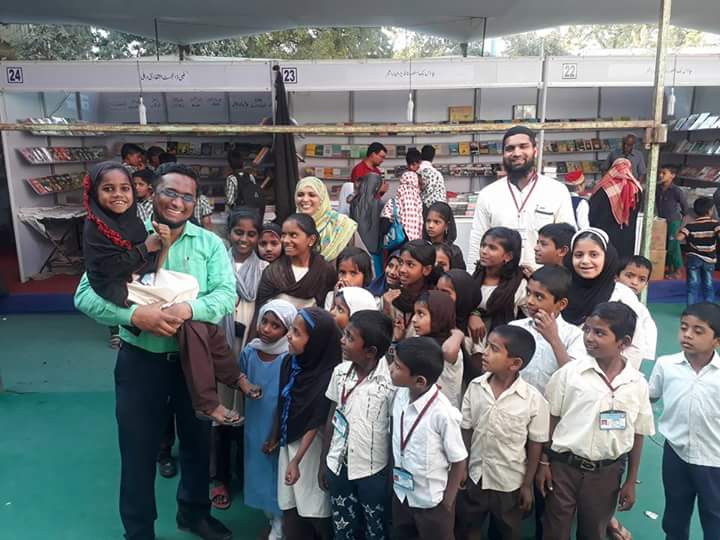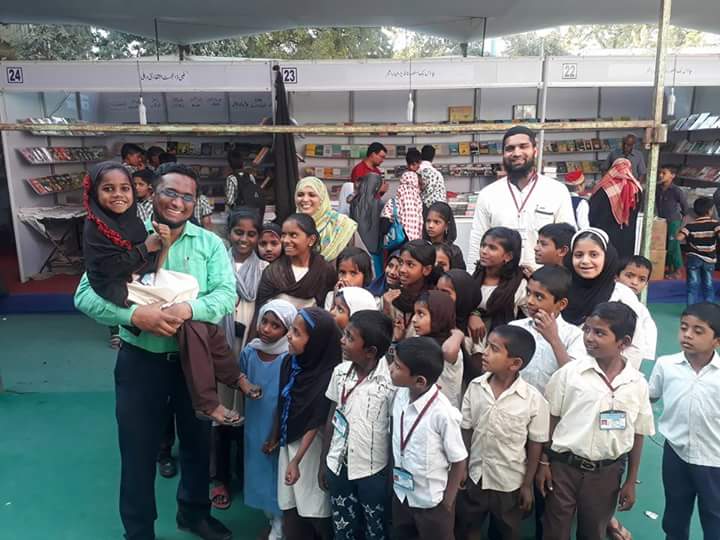 First  two three days was not so favorable  as it seemed to be failed to pull crowd Book  sellers were getting  poor response and  losing heart from the Urdu lovers of the city. Media reports were also  pointing fingers  on Urdu lovers loyalty .Book sellers had also put question marks on way of planning and management. It were directly spreading a message throughout county that Solapur is  famous for only Urdu cultural activities and its people are not at all interested in promoting Urdu through buying Urdu books.
But, On third and fourth day some NGOs like Akhil Bhartiye shikshak Sangh, Ahabab Foundation, Moulana Azad prathamik shikshak Co-Op society (Z.P.Teachers) ,Head Masters and Urdu lovers swung into action and started visiting Schools and appealing through whatsapp contacts  and  Face book to buy books . Number of activists who  were not in the organizing  frame jumped in the arena and did their  best to attract buyers. It really worked  and Kitab Mela started getting momentum.
Cultural activities like Drama, Mushayera ,competitions  also played a key role in attracting people in a large number.Slowly , fair started witnessing visitors and the sale of  books increased and it brought smile on the faces  of Book sellers.
Delhi based Book seller Shehzad  told Millttimes.com response was good as we always believe in destiny. Early days were not so good but the sale was increased in the last phase and we are going with a positive impression.                                                                                                Sayed Noushad Begum  a Mumbai based author expressed satisfaction . she said that I had Books on Personality Development and other magazines. Although it  couldn't fulfill our expectation but last four days we received  satisfactory response.  Students and teachers in notable number bought books from our stall, She added.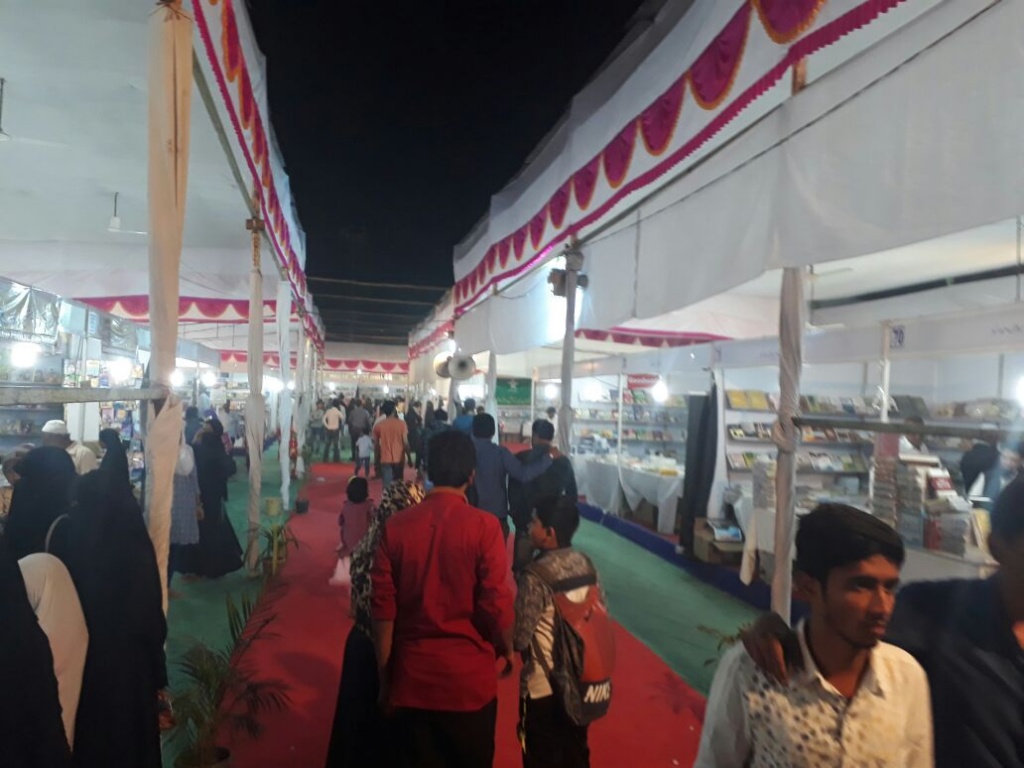 One of the teachers NGO  . Moulana Azad Prathamik Shikshak credit society had launched a scheme of gifting Books of two thousand rupees to  those Zilla Parishad Primary schools who visit fair and buy two thousand rupee books for  their school. President of the society Abdullah Informed that 40 Z.P primary came forward to get benefit from  our offer . He said that , we have gifted nearly eighty thousand rupee books to all those  40 schools.We just did it  for  our  language to keep alive in the young minds, It was really a  great experience for all the students and parents we have  got so many  valuable  and informative books from  this fair, added Abdullah.
We felt that  it is a duty of  all the Urdu teachers and students to take party in such event aggressively  said  Sajid Shah Bhai .Dist.President of  the Akhi  Bharitiye  Shikshak  Parishad . According to Sajid  ,whatsapp groups were being flooded   on first and second day that " Kitab Mela "   is not  doing so well. Immediately we called  the meeting of all the office bearers and decided to print ten thousand handbills and visit all  the Muslim institutions. Alhamdulilha It worked and organizers have achieved satisfactory target of  60 lakh, He added further.
Besides  above  NGOs some young activities including Ab.Shukur Shaoor ,Head Master Aasif iqbal, Azhar Gadwal, Mahmud Nawaz, Amjad Inanmdar, Head Master Haroon Rashid Bagban ,Abid Rangrez , wasim Akram , Liberarian Rangrez, Irfan Karigar,Eijaz Manzoor Alam ,Wajahat Ab.Sattar ,Singer Md.Ayaz ,Atul Bele, Anand Badamikar,Intekhab Alam ,Raja Bagban ,Siraj Solapuri ,Anwar Comissioner,Shafi captain,Shaikh Nizamuddin ,Adv.U.N Beria ,Head Mistress Sabina Ingalgi  etc have extended their  selfless and voluntary services for this "kitab Mela" .