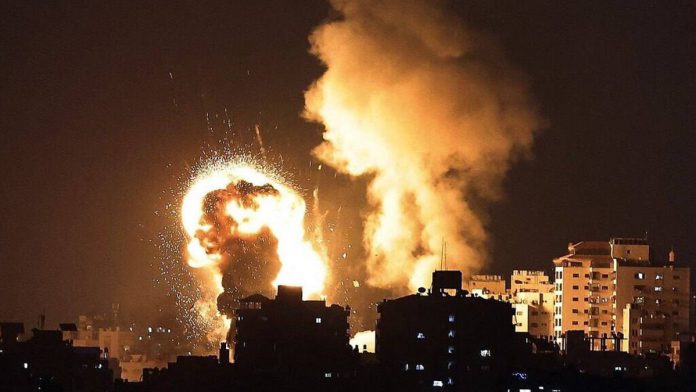 The Israeli army said it officially announced the start of operation in the Gaza Strip. Afterwards, several massive blast reported in Khan Younis, southern Gaza. Another Israeli airstrike targets Beit Hanoun town in the northern Gaza Strip.
Rasha Abushabun from Gaza tweeted on Twitter that Countless massive explosions echoed in #Gaza City, causing my bed and heart to tremble wildly and ceaselessly. I am both physically and mentally drained, and our human capacity to withstand any more war-related turmoil over and bloody over again has reached a breaking point.
Earlier, lsraeli forces raided Al-Aqsa Mosque compound and brutally attacked Palestinian worshippers while performing their prayers in the courtyards of Al-Aqsa Mosque in the holy month of Ramadan.
Tensions have been escalated recently amid repeated Israeli attacks on worshippers at Al-Aqsa Mosque in Jerusalem. Videos from inside Al-Aqsa, the third holiest site in Islam, showed Israeli soldiers beating worshippers while women and children were crying for help in the background.
The Israeli military has announced the cancellation of all leaves & vacations for its personnel amid rising tensions in the region. The move comes as the situation in Gaza & Lebanon remains volatile, and Israeli security forces are preparing for possible responses.