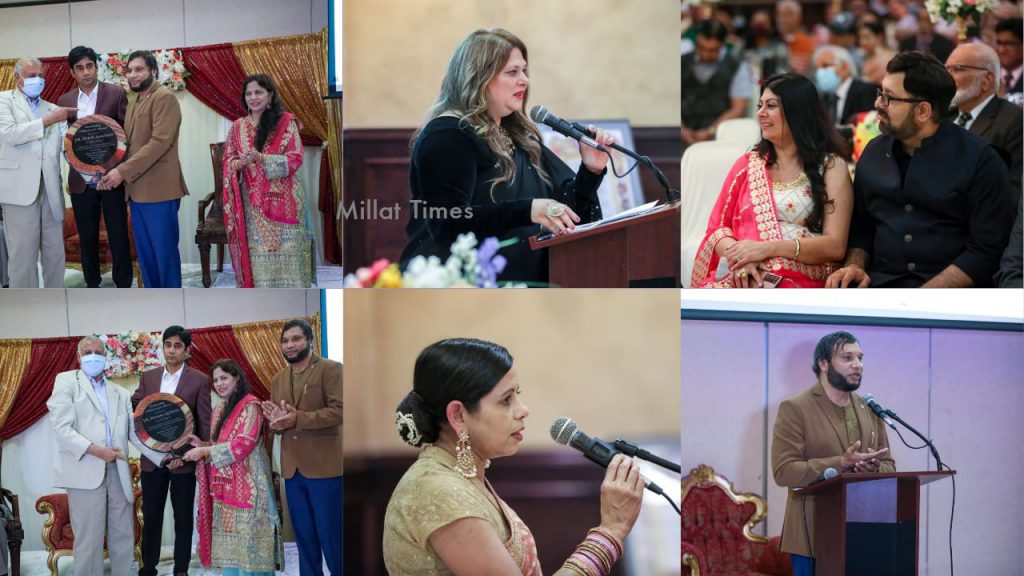 Hosted by the Asian Community in the United States. The unique struggle of Dr. Noor Amrohvi
The city of Dallas in the US state of Texas is always in the headlines in terms of literary activities and poetry and Urdu language and literary programs are held here from time to time. In recent days, after getting some respite from the corona virus, a successful event was organized by Al Noor International under the supervision of renowned poets Dr. Noor Amrohvi and Dr. Shamsa Qureshi. According to the details, Urdu poets all over the world appreciate the poetry here because it has always had some uniqueness and innovation. It has played a great role in influencing the new generation with its culture. But for the last almost two years, due to the epidemic of Corona, there are completely silince and all literary and social events have come to a standstill and the happiness of breaking this stalemate has been shared by Dr. Noor Amrohvi and Dr. Shamsa Qureshi. The event, titled "Celebration of Health and Safety", took place on the evening of July 2, 2021 at the beautiful Banquet Hall Roma Palace in Garland. It was the first evening in the world of Urdu since Covid-19.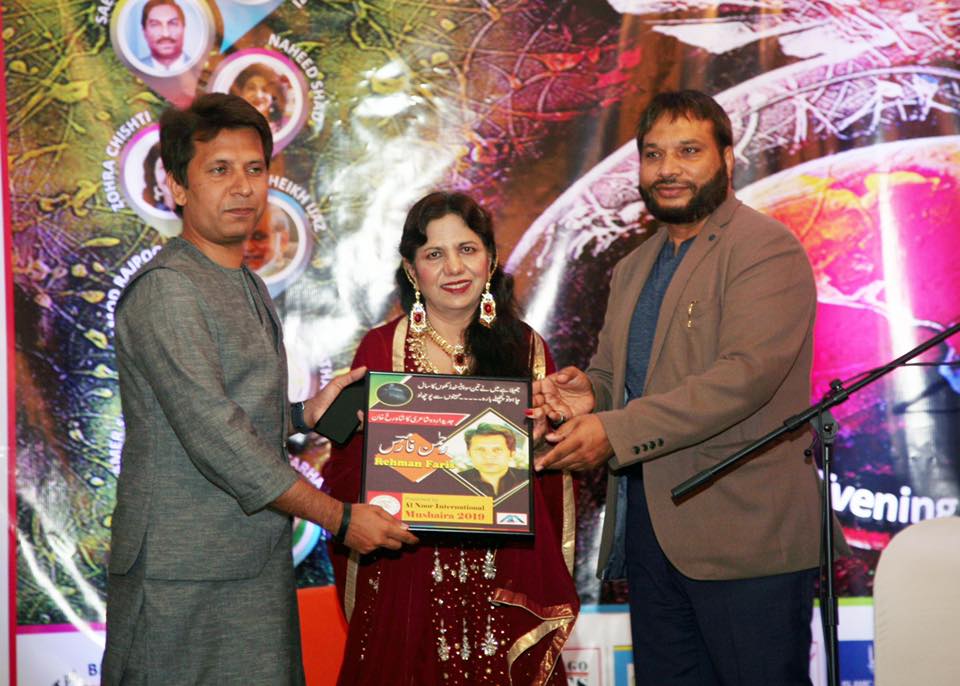 This historic evening was held without any sponsorship and without any kind of cooperation at the personal expense of only Dr. Noor Amrohvi and Dr. Shamsa Qureshi with delicious food with about three hundred families of the city. It started at 7.30 pm on Wednesday. This beautiful evening which was decorated in the name of celebration of health and well-being and was decorated in a modern way in every respect. At the end of theMoshayera, a show in the name of Open Talent was prepared and a gift of 25-25. Cards were given to 10 children for reciting good poetry. In addition, innumerable valuable prizes were given to the audience.
The most untouched and precious surprise was the POLO brand Wrist Watch for each participant by Dr. Noor Amrohvi and Dr. Shamsa Qureshi which was finally distributed, so far only gifts to the guests or stage. The tradition of giving was established but the tradition of giving valuable gifts to every participant in the history was also established by Al-Noor International. It seems that Dr. Noor Amrohvi and Dr. Shamsa Qureshi also had the honor of organizing the most valuable and unique evening in the history of poetry. Appreciating the services rendered to the community by both of them, the people of Dallas also presented them with a valuable Surprise Award in the hands of Irfan Ali Sahib and representing the city with the help of Mudar Ajput, Shaukat Mohammad and Shazia Khan. During the presentation of this award, all the attendees paid homage to these two great personalities with a standing ovation in a thunderous applause. To any lucky person, this popularity in their own city is a gift of honor, love and sincerity received for the first time.