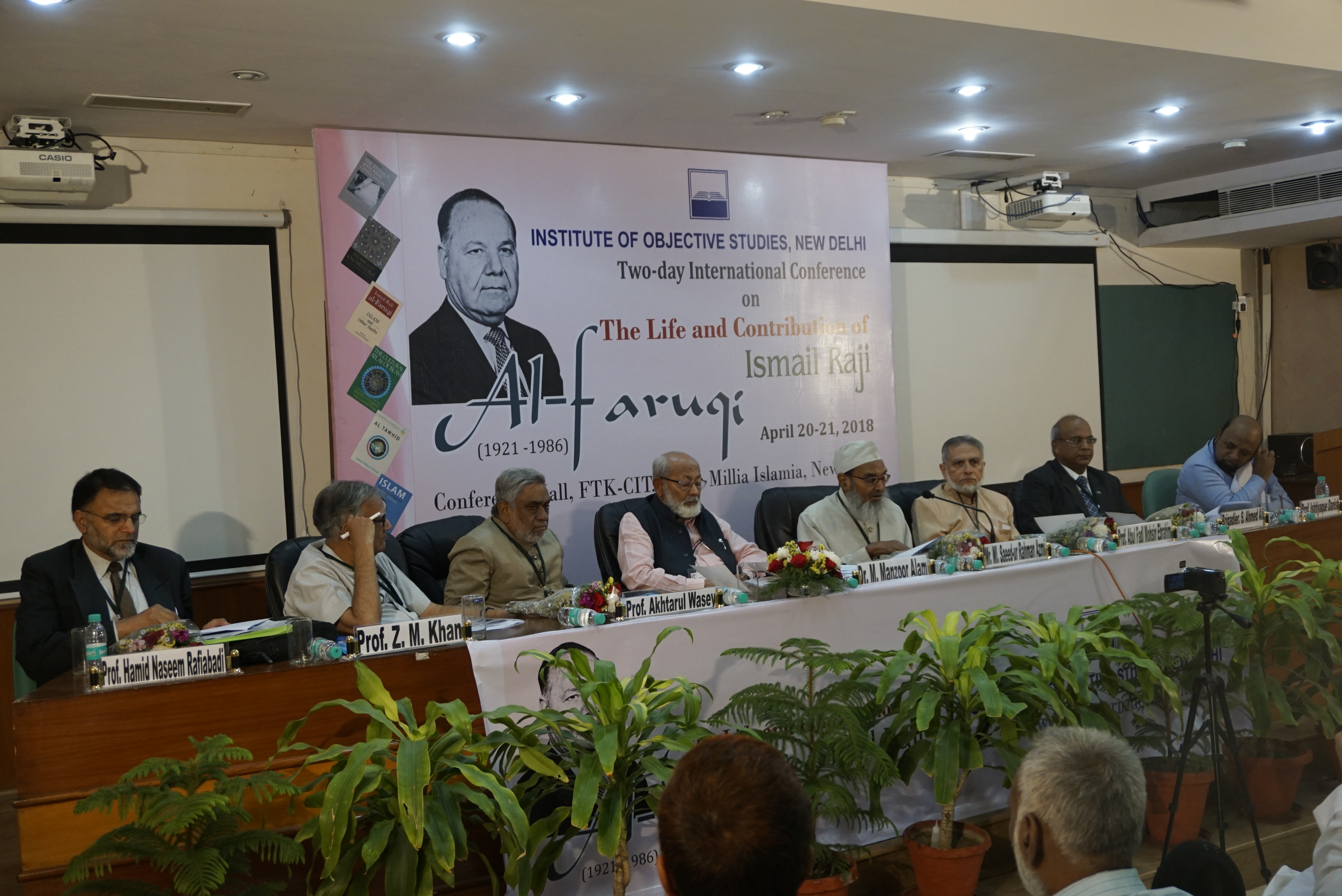 Number of scholars including Professor Saeedurrahman Azmi expressed their opinion in a Two day conference held by IOS.
New Delhi (Millat Times)
A two day conference was organized on the life of Dr Ismael Raji Farooqi and his valuable contribution by a known Think Tank institute of objective studies at JMI's CIT hall, the seminar was held in eight sessions excluding inaugural and final, wherein scholars of different countries including Turkey, South Africa, Malaysia and Bangladesh delivered their lectures on Raji's different perspectives.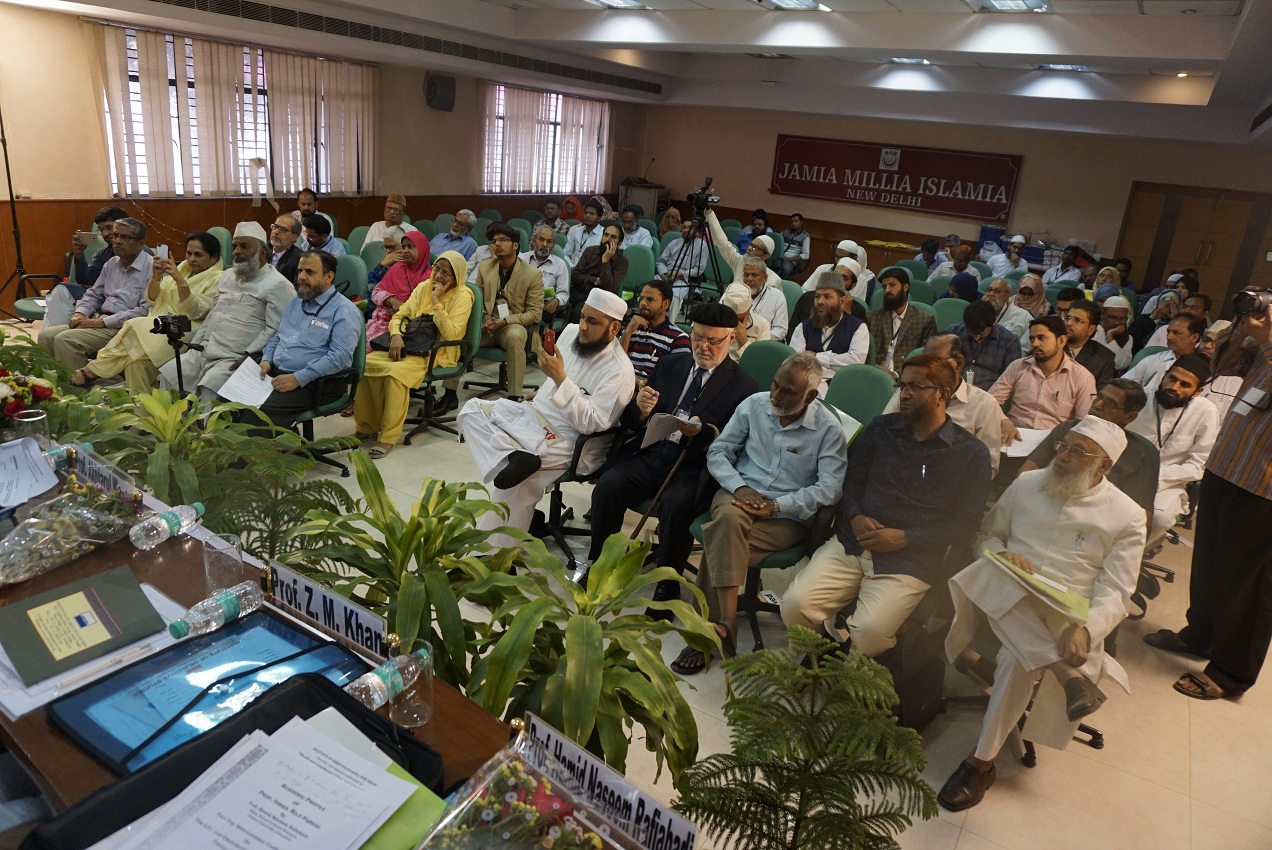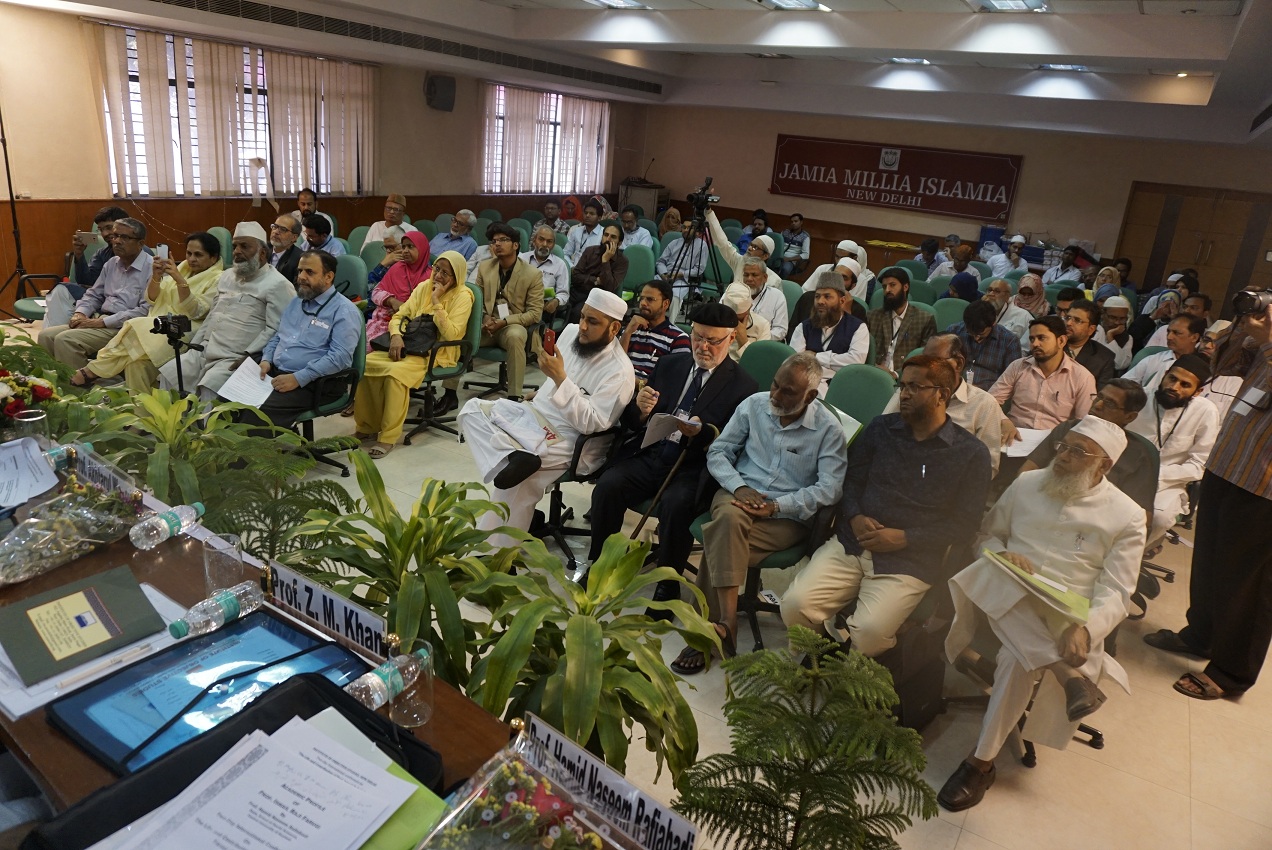 Professor Seedurrahamn Azmi said in his inaugural speech that the entire world recognizes Dr Ismael Raji Farooqi as a great researcher, scholar and philosopher, he added saying that Mr Raji always tried hard through his ideology to bring youth's faith back to Islam, he strived to restore their beliefs in true religion, Dr Raji used to say that we shall lose the great and valuable assets if we could not come up with well planned strategy since Europe has sharpened his attack On Islamic civilization, and the entire Muslim world will no longer be able to bear such huge loss, he used to say that life has no significance without religion, despite double digit growth Europe morally, culturally and religiously has fallen down, and indirectly they are inviting Muslim youths to follow in their footsteps, so they can demolish Islamic civilization, he considered the education a sophisticated and un – destroyable weapon, he was always extremely against the education which has been divided on religious and non religious line, as if someone is underestimating the importance and significance of it, we won't be able to revive the society until unless we remove differences between worldly and non worldly education, Professor Rabe Hasani Nadvi's message was read out in the seminar, he congratulated Dr, Manzoor Alam on holding a seminar on Dr Ismael Raji Farooqi, he said That Dr Ismael Raji Farooqi was regarded as a great scholar in the eyes of Europe, they admitted that he was the man of a vision, he described Islamic values and its specialties in details with a great wisdom, later on its importance was felt in different section of life.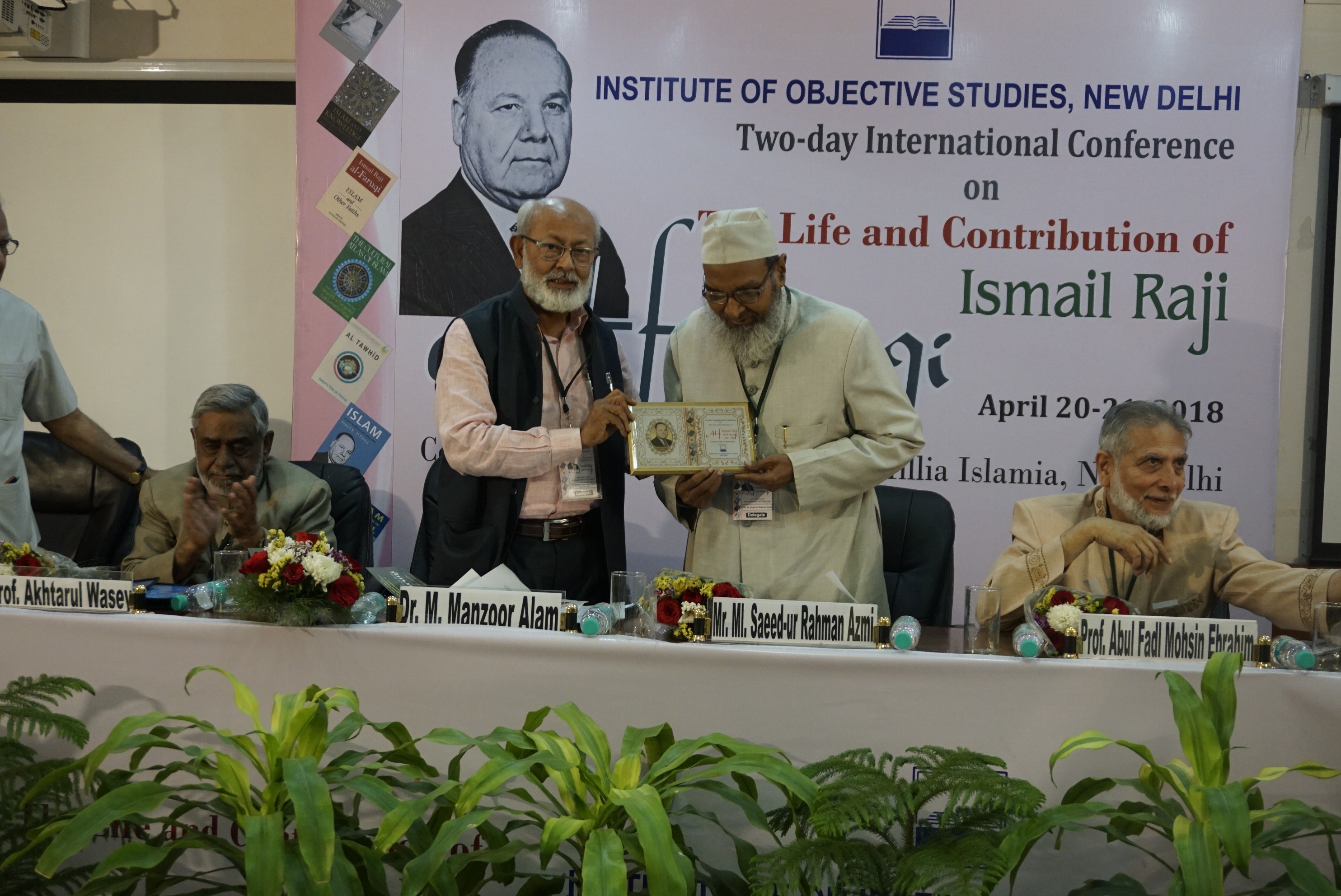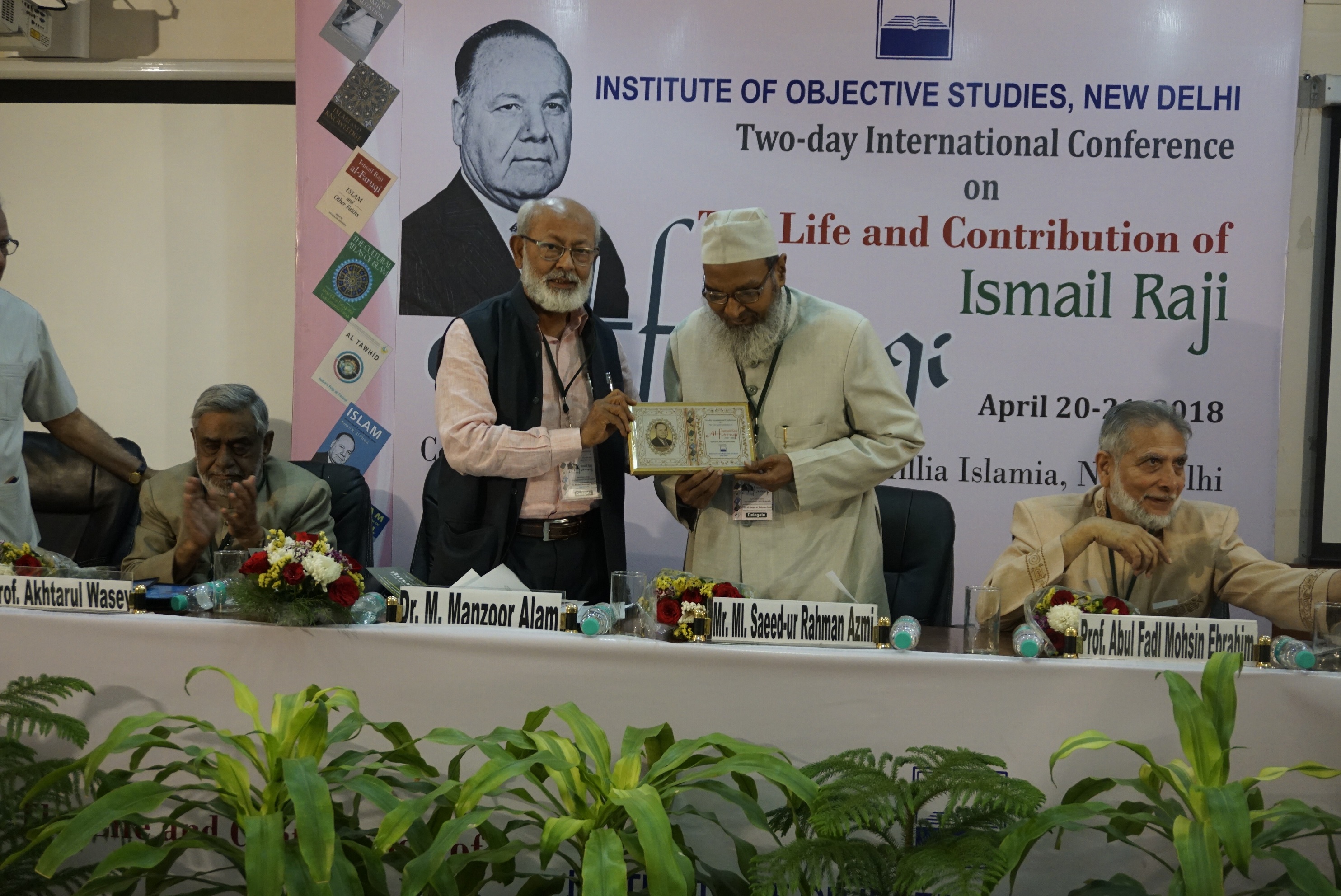 Dr Manzoor Alam said in his speech that Dr Ismael Raji Farooqi was a great international Islamic philosopher, his philosophy and ideology comprise all sorts of life, first time I met him at the house of Abdul Hameed in Saudi Arabia, the meeting was very successful and fruitful, I can't say that because of him the idea of IOS struck my mind but certainly I got inspired with him, and it boosted my courage, he was very simple man with his deep knowledge and perception, his life and activities are absolutely great assets for new generations which must be followed by, new generation must study his life to counter new challenges, the seminar was held to serve the same purpose, Dr Manzoor Alam told that lot of works have been done on his life, we must pay head to those works.
Apart from this Dr Abulfazl Mohsin Ibrahim professor at the University of Kwazulu Natal South Africa, professor Akhtarul Wase VC at Molana Azad University Jodhpur, Brigadier S Ahmed Ali former vice chancellor of AMU and Professor Hameed Naseem Rafi Abadi Dean school of social science at Kashmir University expressed their opinion on Dr Ismael Raji Farooqi's personality.