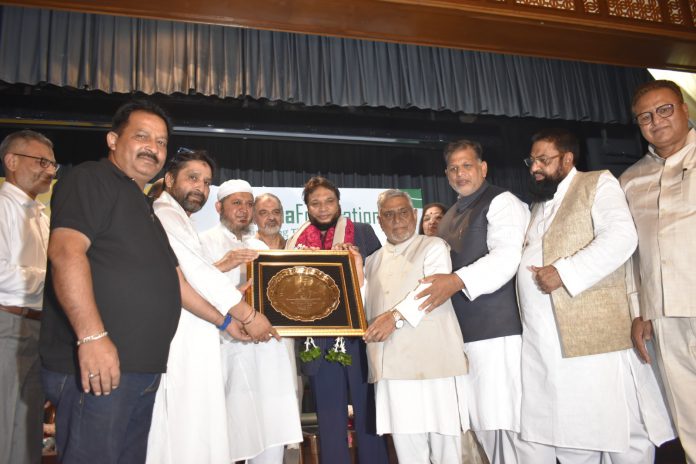 The world of literature has been enriched by countless poets whose words have transcended borders, cultures, and languages. Among these luminaries, Dr. Noor Amrohvi stands tall as an exceptional poet whose verses have captured the hearts of readers worldwide. Recently, the esteemed Amoha Foundation recognized his profound contributions to literature by presenting him with the prestigious Fakhre Amroha Award at the India Islamic Culture Center. Dr. Noor Amrohvi's poetic brilliance, coupled with his dynamic life journey, has made him an inspiration to poets and writers globally. As the Director of the Al Noor International Academy and a resident of America, he continues to inspire students and poetry enthusiasts alike.
Born in the enchanting town of Amroha, India, Dr. Noor Amrohvi's fascination with poetry blossomed in the rich cultural tapestry of his homeland. With a deep-rooted passion for language and literature, he pursued his education and embarked on a journey to explore the diverse world of poetic expression. His verses mirrored the emotions of countless souls, drawing praise and admiration from literary circles.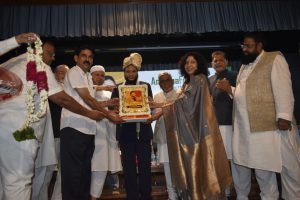 Moving to America was a significant turning point in Dr. Amrohvi's life. This transition provided him with the opportunity to interact with a diverse community of poets and writers, enriching his poetic voice with a global perspective. As an immigrant poet, he found himself uniquely positioned to blend the essence of his native culture with the experiences and emotions of the broader world.
In addition to his poetic pursuits, Dr. Noor Amrohvi has been a visionary educator, fostering a love for literature and language among students as the Director of the Al Noor International Academy. This esteemed institution, located in the United States, has become a beacon of learning, providing students with a well-rounded education and a deep appreciation for cultural diversity.
Through his role as Director, Dr. Amrohvi has encouraged his students to express themselves through the art of poetry. He believes that poetry is not just a literary form but a means of self-discovery and an avenue to understand the emotions and experiences of others.
The Fakhre Amroha Award: A Celebration of Literary Excellence:
The Fakhre Amroha Award, established by the Amoha Foundation, holds great significance in the world of literature. Named after the town that shaped Dr. Noor Amrohvi's artistic journey, this award honors outstanding poets and writers whose works embody the spirit of unity and cultural appreciation.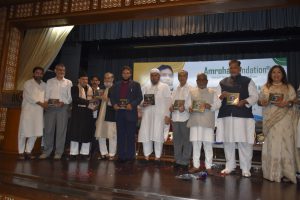 At the India Islamic Culture Center, a gathering of literary enthusiasts, scholars, and fellow poets witnessed the crowning moment of Dr. Noor Amrohvi's literary career. The award ceremony celebrated his contributions to poetry, recognizing his ability to touch hearts and souls with his verses.
Dr. Noor Amrohvi's poetry serves as a bridge between cultures and religions, emphasizing universal themes of love, compassion, and empathy. His verses resonate with readers of diverse backgrounds, fostering mutual understanding and appreciation for the human experience.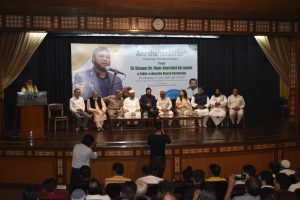 Dr. Noor Amrohvi's poetic journey has taken him from the enchanting streets of Amroha to the vibrant cultural landscape of America. As an international poet, his verses have traversed borders and touched the lives of readers worldwide. The Fakhre Amroha Award, presented by the Amoha Foundation at the India Islamic Culture Center, is a testament to his poetic brilliance and commitment to promoting cultural harmony through literature.
Beyond his poetic achievements, Dr. Amrohvi's role as the Director of the Al Noor International Academy has allowed him to instill a passion for literature and language in his students, shaping the next generation of thinkers and writers. Through his poetry and educational endeavors, Dr. Noor Amrohvi continues to inspire a legacy of cultural appreciation and understanding that will endure for generations to come.