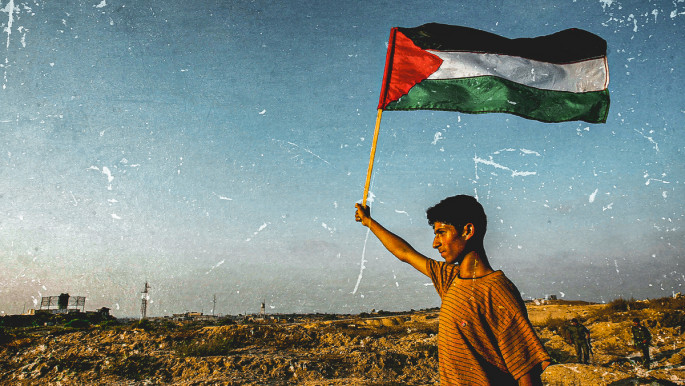 UK Home Secretary Suella Braverman says waving the Palestinian flag or chanting "from the river to the sea, Palestine will be free" could be a crime.
The UK government has urged police chiefs to consider whether waving a Palestinian flag could be a criminal offence in the wake of calls by senior figures for people deemed to have expressed support for Hamas to be prosecuted.
In a letter, Home Secretary Suella Braverman called on police forces to be alert for displays of Hamas flags or logos or other demonstrations of support for the Palestinian militant group.
Hamas was proscribed as a terrorist organisation by the UK government in 2021.
But Braverman also called on police to consider the context in which Palestinian flags are waved to assess whether public order offences of harassment or incitement may have been committed.
"Behaviours that are legitimate in some circumstances, for example, the waving of a Palestinian flag, may not be legitimate such as when intended to glorify acts of terrorism," she wrote.
She also encouraged police chiefs to consider whether chants like "From the river to the sea, Palestine will be free" should be "understood as expression of a violent desire to see Israel erased from the world" and therefore a public order offence.
Her comments came hours after British Prime Minister Rishi Sunak vowed to "hold people to account" if they are found to be supporting Hamas in Britain. The PM said police have been given "clear guidance" to "clamp down on any behaviour that falls foul of the law".
"People should not be supporting Hamas and we will make sure that we hold people to account if they are," he told reporters during a visit to Staffordshire on Tuesday.
The UK government is among a group of countries also including the US, Germany and France who have offered Israel "steadfast support" in the aftermath of a weekend assault by Palestinian fighters from Gaza in which more than 900 Israelis are reported to have been killed.
At least 900 Palestinians have been killed as Israel responded with air strikes in Gaza. Israel has cut Gaza off from deliveries of food, fuel, medicine and other supplies and has launched retaliatory air strikes on the 25-mile stretch, which is home to 2.3 million people.