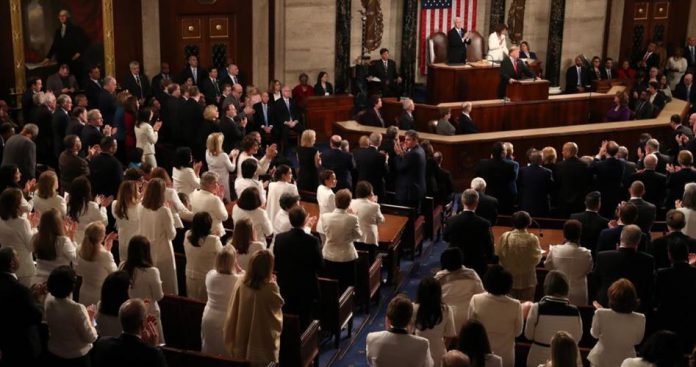 Occupying Israel has been blamed by two members of the US Congress for the sniper killing of journalist Shirin Abu Aqila during a fieldwork operation in the Jenin refugee camp in the northwestern part of Palestine on Wednesday.
Members of Congress observed a minute of silence and mourning over the killing of the American citizen "Abu Aqila".
Congressmen Andre Carson and Elhan Omar accused the Israeli army of deliberately killing Abu Aqila.
Carson called on the US government to hold the Israeli government accountable for the criminal murder of journalist Shirin Abu Aqila. He said the killing of Abu Aqila was linked to Israel's crimes against the Palestinians and all other acts of unjust violence.
Elhan Omar, a Muslim member of the US Congress, has accused the Israeli military of deliberately killing an Al Jazeera correspondent and demanded to end to 3.8 billion in annual US military aid to Israel.
He said aid was being provided at a time when Israel was destroying the homes of 40 Palestinians and displacing them. It is also planning to evacuate 1,000 more from the West Bank, the largest mass eviction since 1967. He questioned whether the state of Israel would continue to be accused of serious human rights abuses.
Democratic House Speaker Nancy Pelosi called the killing a "terrible tragedy" and called for a "full, purposeful and immediate investigation."
"Congress is committed to defending the freedom of the press around the world, and to protecting every journalist, especially those working professionally in war-torn areas," Pelosi said.
Senator Chris Murphy, chairman of the subcommittee responsible for the Middle East, said "the veteran Palestinian-American journalist Shereen Abu Aqila was just doing her job when she was shot dead on Wednesday morning."
He further added that the tragic death of the journalist should be seen as an attack on freedom and press everywhere and that there should be a full investigation and full accountability of those responsible.