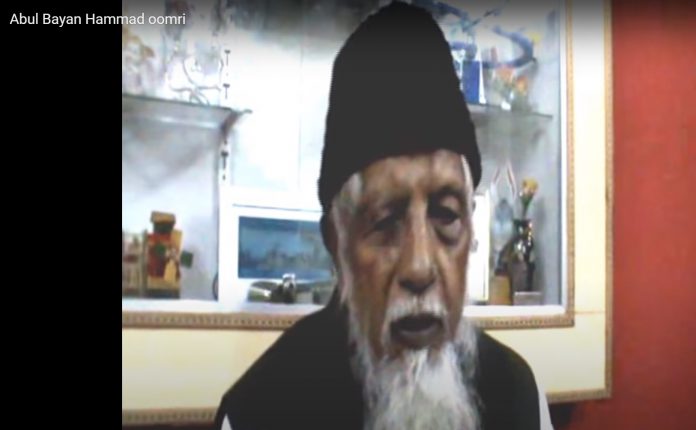 New Delhi, 30th Jan. 2023: Jamaat-e-Islami Hind (JIH) President Syed Sadatullah Husaini has expressed his condolences over the sad demise of renowned Islamic scholar Maulana Abdul Rehman Khan Abul Bayan Hammad Omari. 99 years old Maulana Omari who died on Sunday, was a veteran professor at the well-known Islamic seminary of South India – Jamia Darussalam, Omarabad, Tamil Nadu.
In his condolence message, the JIH President held that Maulana Hammad Omari had associated with the Jamaat-e-Islami since its inception. Paying homage to the veteran Islamic scholar for kindling the Islamic spirit through his effective poetry, charming and simple prose and essays, Mr. Husaini said, the God blessed Maulana Omari with fine literary skills and he too dedicated his pen to the service of Islam. "His sermons were also listened to very attentively," he added.
Praising the late scholar as a best teacher and mentor who silently shaped several generations, the JIH President said that Maulana Hammad spent his entire life in service of Islamic knowledge and all his students recognized him as their ideal educator and mentor.
In this hour of sorrow, sharing his condolences with all the relatives, friends, students of the deceased and the members of the Islamic movement, Mr. Husaini prayed to Allah to forgive him and grant him the highest place in heaven.