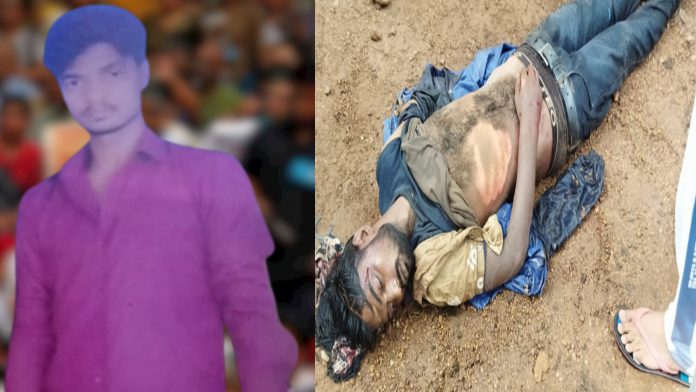 New Delhi: Ejaz khan, 22, was beaten to death over an alleged goat theft charge, by a mob in the Gumla district near Jharkhand – Chhattisgarh border, The victim's family alleges he was murdered due to his Muslim identity. The mob was sloganeering 'Maar Kar Phek Do Miya Hai (kill and throw he is Muslim)' Ejaz died on the spot.
A 22-year-old Muslim youth Ejaz khan, resident of Tigra village of Govindpur Panchayat in Gumla district of Jharkhand was brutally thrashed to death by a mob on Monday evening with an axe, sticks, and rods near the Jharkhand – Chhattisgarh border.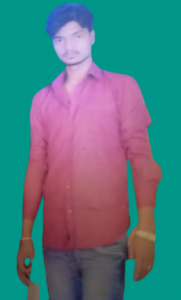 The victim's family disclose, the allegation of stealing goats was completely fallacious, they claimed Ejaz was killed because of his Muslim identity.
In a conversation with Millat Times Sarwar Khan, Ejaz's brother narrated.
"Ejaz went out to Gumla on Monday morning on his motorcycle, he saw the mob was chasing him, he left motorcycle and ran away, the mob set the motorcycle on fire and chased my brother. Ejaz called me for help, I immediately left the house, but when I reached I saw they were dragging my brother badly.
"भाई तुमने आने में देर कर दी जल्दी आते तो मुझे बचा लेते,मुझे पानी चाहिए"

झारखंड के गुमला में एजाज़ (22) को 12-15 लोगों ने डंडो से पीटा,उस पर धारदार हथियारों से वार किया,पैर बांधकर सड़क पर घसीटा और मौत के घाट उतार दिया,जशपुर पुलिस ने मृतक एजाज के ख़िलाफ़ चोरी की FIR भी दर्ज की है pic.twitter.com/U4CDPeG1WH

— Zakir Ali Tyagi (@ZakirAliTyagi) October 4, 2022
Ammi, Abbu came after me and when other villagers started coming, these people ran away. My brother was covered in blood he told me if you had come a little early, I would have survived and he asked me for water. I went to fetch water but he died on the spot". Told Sarwar
According to the victim's family murder was done by the people of Patratoli village in the Jashpur district of Chhattisgarh. This village is adjacent to Barkadih village of Govindpur Panchayat located in the Jari police station area in​​ Gumla district of Jharkhand.
SP of Gumla district said to Millat Times  "We are in touch with the victim's family whatever action is needed we are doing it, the names of 6 people were given by the family, out of which we have arrested one. There were already some minor cases against Ejaz" SP denied any communal aspects in the case, and the reasons for the murder have not yet been disclosed.