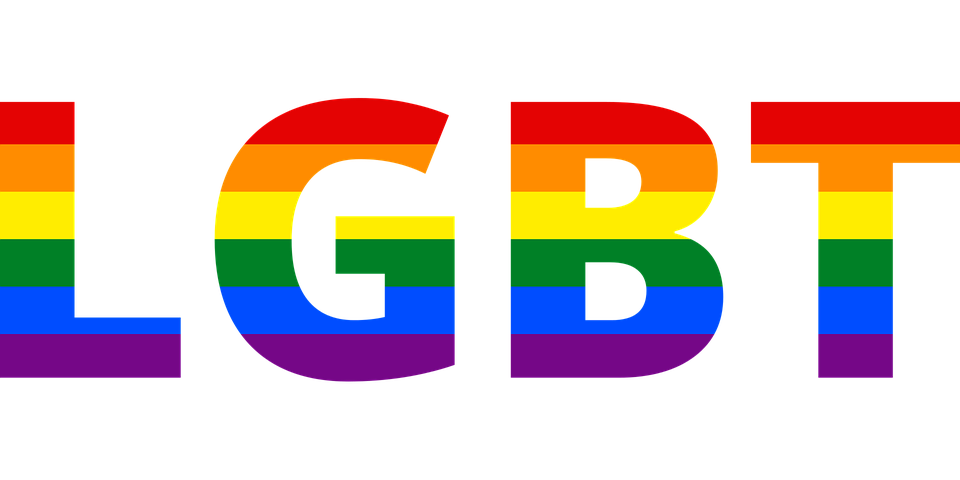 The LGBT issue in India is a larger social issue in addition to it's being a religious one for all major religions of the world. The SC of India recently and earlier in 2009 the Delhi HC had passed judgments in favour of LGBT group on the grounds of individual freedom and conscience as is among fundamental rights enshrined within Indian constitution and universally accepted, thus article 377 was of no use
By M. Burhanuddin Qasmi 
We have been discussing on the important issue of SC judgment in favour of LGBT group in India for past few days under deferent subject lines in different social media groups. To me Prof. Dr. Faizan Mustafa Saheb is a lone law scholar among Indian Muslim who has been taking serious debates within his capacity for the Nation being an intellectual member of Muslim Indians. I admire his scholarship and pray for more experts like him. Some of his arguments with Ravish Kumar on NDTV has been fascinating as well as enlightening in the past years. This is obvious that we may not agree with an individual all the time and we may also not disagree with him all the time.
The LGBT issue in India is a larger social issue in addition to it's being a religious one for all major religions of the world. The SC of India recently and earlier in 2009 the Delhi HC had passed judgments in favour of LGBT group on the grounds of individual freedom and conscience as is among fundamental rights enshrined within Indian constitution and universally accepted, thus article 377 was of no use. I have written about it in detail in one of my articles under the title 'Rational Approach in the Same-Sex Union' in 2009 which was carried by various media outlets and by Eastern Crescent magazine as cover story.
I personally don't find much usefulness in debating on this issue to challenge or not challenge the SC the verdict now afresh by a Muslim only body. Rather we need to teach our young one and bringup them better in ways which are religiously and culturally prescribed for us to fix our own houses. The issue to be seriously followed by AIMPLB in the SC is the ongoing case against polygamy. However, I wish to draw readers attention to a future aspect now.
The present situation in India is a clear indicative as how RSS has been working for last 93 years since its inception in 1925 and what it aims for India. Next 15-20 years is going to be very crucial for India as a secular democratic country and for all minorities as its citizens, be the BJP returns in power in 2019 or not. It is not only politicians but a large chunk of majority community members' mind are also polluted on communal lines.
Therefore, may we now ask a few questions to our members from Muslim intellectual community who are nourished and nurtured by Muslim universities, which are founded by our forefathers, like AMU, Jamia, Hamdard and et al.
1. Sir Syed (rah) dreamt of his education mission as 'in one hand science and in the other the Qur'an'. Where is the Qur'an now for AMU alumni?
2. Why should ulama from madrasas go for a debate in media when it comes to Muslim Personal Law issues in India?
3. Why not those having the Qur'an and science in their both hands come forward and help the Nation with Qur'an vis-à-vis modern sciences? The aims and objectives of JMI founders also be taken into consideration.
4. What did Muslim intellectuals do so far to codify Muslim Personal matters and what its future plan of action about Shariat Application Act 1937?
5. Education is very important for Muslims is an obvious fact. What are the contributions of these university graduates in north India in the field of education to uplift Muslim and help the Nation?
6. If madrasas need to be mainstream, may be rightly so in some cases, then what have we done to keep our upcoming generation practically Muslim and defender of their faith in our own colleges and universities?
7. When Muslim educated youths are arrested on false terror charges, why should Jamiat, a religious body, should always come to defend them, why not there is a national level law body by alumni of these acclaimed Muslim institutions who can readily provide legal assistance and help its own innocent community members?
8. To my knowledge, there are a number of Muslim NGOs from south India working in UP, Bihar and parts of north India to uplift school education in the north part of India. WHY? Where are the north Indian Muslim intellectuals?
9. The Indian Muslim community needs adequate representations in politics, administration, judiciary, arm and police forces, media, trade and sports. Is there a blue print by the intellectuals as how to go with all these, to respectfully live in India as a practicing Muslims in future? Why not some strong media houses and multinational corporate houses are yet not established by our modren educated men?
10. Was there any model from any intellectual group in India to genuinely make a bridge between their faith and knowledge? If not, why not? What is the meaning of 'the Qur'an in one hand and science in the other'? If yes, where?
I will appreciate that madaris, ulama and imams be kept out while trying to address these concerns because we generally discuss in reference to them most of the times. Let 4 percent people who represent madaris keep away for a while and talk only about rest of 96 per cent people. Let's talk about other side of the coin too. We may take this issue as what and how ulama, madaris and masjid are contributing or not contributing in a later date again. These questions are raised for genuine introspections only, let's ask ourselves and find answers for ourselves, no offence intended at all.
---
Writer is renowned Islamic scholar and Director at Markazul Maarf Education and Research center Mumbai