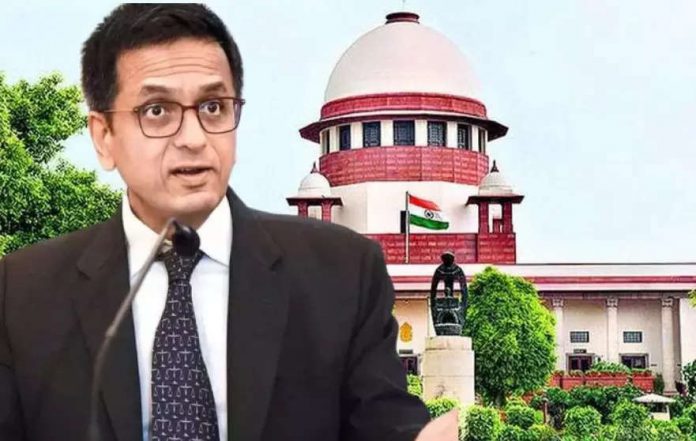 The Delhi High Court Women Lawyers Forum (WLF) sent a letter petition to the Chief Justice of India, Justice DY Chandrachud, seeking action against videos that have surfaced on social media contain hate speech and call for economic boycott of certain communities in the aftermath of Nuh violence in Haryana.
The letter petition expresses deep concern over circulation of hate-filled videos and the incitement of targeted violence, and has urged the Supreme Court to issue directives to Haryana government to prevent incidents of hate speeches and take immediate action against persons found responsible for committing acts of hate speech.
Signed by a total 101 female lawyers, the letter petition has urged the Supreme Court to direct the Haryana Government to take steps to prevent incidents of hate speech, ban videos of such speech in accordance with law and to take immediate action against those found responsible for committing such acts.
"We, as members of the legal community and of The Delhi High Court Women Lawyers Forum, residing in Delhi and Gurgaon, have approached Your Lordship, vide this Letter Petition, to bring to your notice the fact that hate speech videos are circulating on social media which purport to have been recorded at rallies in Haryana. We humbly seek urgent and expeditious directions to the State of Haryana to prevent incidents of hate speech and to take action against those who have perpetrated it, in violation of directions repeatedly issued by the Hon'ble Supreme Court of India and to immediately track and ban these videos that amplify hate speech and create an atmosphere of fear."
The letter petition further refers to the suo motu cognizance taken by the Punjab and Haryana High Court with respect to illegal demolitions by the State authorities and states that the "swift and sensitive approach" has gone a long way in building confidence of citizens in the rule of law.
Further, it mentions that the Supreme Court has issued further directives in October 2022 and April 2023 mandating immediate suo moto action to register First Information Reports in cases involving hate-speech offences even if no complaint is forthcoming and to proceed against the offenders in accordance with law. The
order made it clear that such action will be taken irrespective of the religion of
the maker of the speech or the person who commits such acts, so that the
secular character of the Bharat as envisaged by the Preamble, is preserved
and protected.
"Despite such repeated guidelines and directions [passed by the Supreme Court], the unprecedented incidents of hate speech in Nuh and other districts, reveal a comprehensive failure on the part of the State Administration and Police to implement preventive measures, as well as, to have appropriate responsive measures during, and after, these incidents of hate speech," the letter petition states.
Unchecked hate speech "not only carry the risk of inciting violence but also, foster and spread an environment and culture of communal fear, harassment and discrimination," the letter emphasizes.