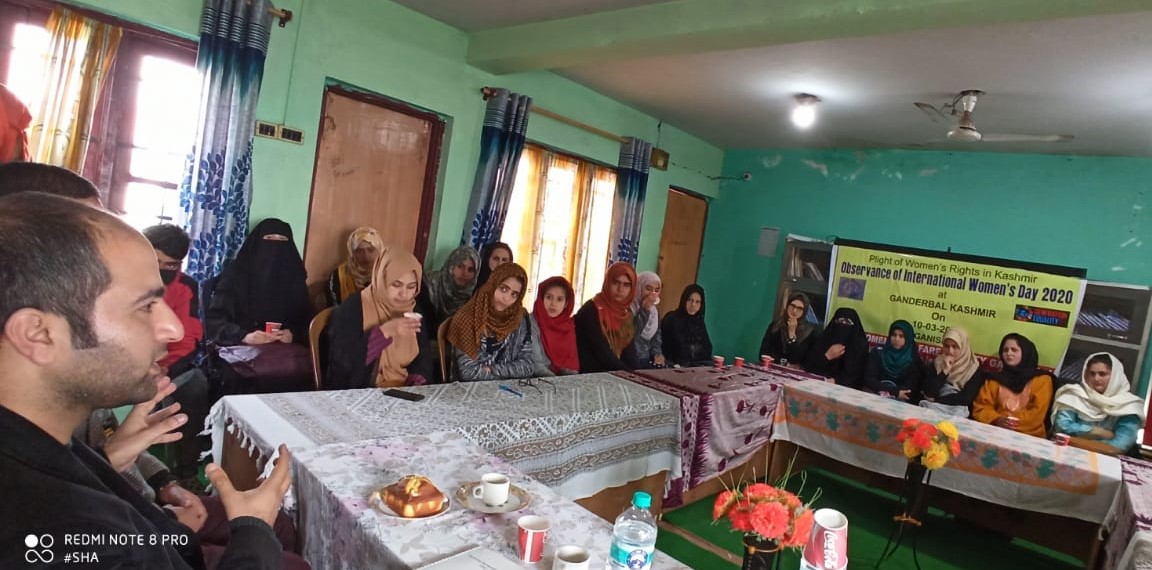 One day Seminar on the theme " Plight of Women Rights in Kashmir " Was held at Ganderbal on Tuesday 10th March-2020. The seminar was organised by Sindh Women's Welfare Society and Centre For Human Rights – International.
Director Centre For Human Rights -International, Syed Mujtaba Hussain stressed that the Kashmiri women have always fought for their Rights. Women in Kashmir are the immediate victims of the prevailing unrest in valley since last 3 decades and thereby experience complex Economic, Social and Psychological Problems, Mujtaba Hussain said…
Syed Mujtaba high lighted Gender Equality as per Islamic Jurisprudence. He also highlighted the importance of educating women and stressed that women need to take Active part in decision Making.

Founder Sindh women's Welfare society, Shah Shabeer, in his address stated that the objective of the event was to raise awareness on Gender equality, women empowerment and women's role in achieving sustainable Development.
The seminar was also addressed by Other speakers including Kaiser, a renowned activist and some women activists.