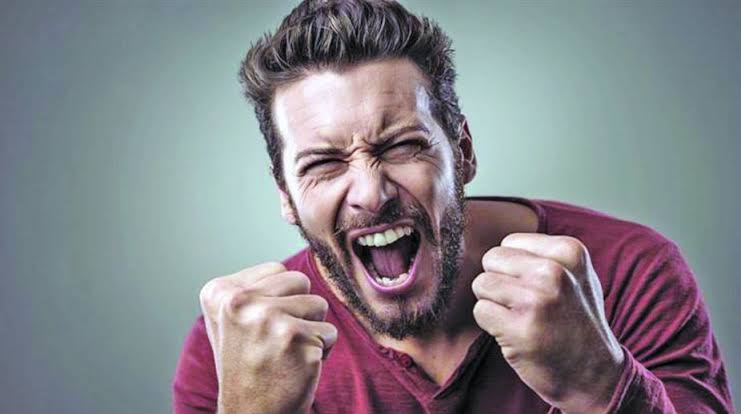 Majbuddin
Over the recent times, we have witnessed many incidents of hate crime, demonization, organized lynching against minority community especially Muslims in India aided by state and police what we call Complicit Policing. In fact these events have become very common and most go unreported but during elections their severity and frequency increases. We have seen broad day organized killing called lynching of several innocent Muslims like Pehlu Khan, Dadri  Mohd Akhlaq lynching, Kathua Rape case etc to name a few. They were killed by so called cow vigilantes, VHP and Right Wing Hate mongers. But they are only ponies in this organized hate ecosystem. They are aided by police and state. The convicts get bail in most of the cases, despite having sufficient clues and proofs if they happen to be sometimes tried by police and law. They beat, harass, demonise, kill, make video, circulate on social media, if tried, get bail, appreciated by RW Politicians. This is the sequence of events that happens.
Understanding the motive
These hate crimes work simultaneously and parallel with other agenda of making majority Hindu population approving and consenting such crimes. The Cow vigilantes and RW Goons are few in numbers. They can be counted on fingers. The real threat is majority people who do not oppose and keep silence. Their silence attributes to fear, consent, or approval. The big question is how such large majority of people are made to justify those hate crimes? Why majority do not talk about, discuss or blame Right-wingers for such crimes on social media or elsewhere? Here comes narratives, propaganda, fake news and misinformation run and organized by Right wingers and aided by state. The power, politics, money, misinformation and hate are so blended and mixed that it really becomes difficult to brief it to a layman. 
The scene is not only in India but everywhere minorities are being targeted be it Pakistan or Turkey or China or Bangladesh or USA. It is more common and severe in developing Asian countries than elsewhere for a number of reasons. But that is another subject. Our point of discussion is India. Let us suppose those who commit hate crimes are tried and punished by Law. What would happen next? Will other hate mongers dare to commit such crimes again? No. and that is the reason why they are aided by state and police. Not only this but they are even gifted and appreciated for it. The filing of case and presenting it in the court is the exclusive duty of police. What if they file case on petty IPC codes or they advertently make their case weak. And this is what always happens in most cases. As a result the convict in these cases are acquitted. 
What RW politics gains through these hate crimes
Why a lot of money, time is invested in spreading fake news, propaganda, misinformation and hate? What right wing politics gain through it? People own ultimate power in Democracy. They vote but they are diversified. This diversification is Democracy and Freedom. How they can unite majority to vote for them. Here comes the role of malice and ultimately the hate. We all can have malice against each other. But we understand its limits and we are even always open for love and reconciliation. But what if this malice is continuously converted into hate by misinformation, organized propaganda and narratives that keep shutting the doors of love and reconciliation. This is what happens on social media especially whatsapp and National Media channels day and night. This is how they unite majority for right wing politics. They are made to believe that their identity is only the identity of a religion. And this identity supersedes all other identities and is a panacea for all the problems. The identity of being liberal, pluralistic, self-conscious, logical are crushed and superseded by a religious identity. In this ecosystem, if a minority is a scientist, an engineer, a journalist, a philanthropist, a researcher no matter what their religious identity comes first. This is what right wing politics gain. It unites majority on a common line of religious identity and divides society. 
They work on those malice to prove that their way of doing a thing is better, their belief system are better and the only best way to do a thing in right way. That is prejudice. But they go ahead further to conclude that other's way of doing a thing interrupts and malign their tradition and made to believe that other's beliefs and cultures are different and cannot coexist together and even it is the cause of all problems in the country. That is hate. You can have malice that is human nature. But you cannot have hate for longer. Hate is required to be nurtured daily, continuously. That is done in organized way daily. That is how it survives. Right politics is not always right. It is what majority thinks is right. 
Youth voted for a change, development, jobs, against price rise and corruption and to raise its standard of living. But that did not happen. India reported 45 years high unemployment, high price rise, negative growth of economy, loss of jobs. CMIE official data says more than 1 crore of jobs are lost in 2021 pandemic itself. If youth is jobless and do not engage they talk about jobs, cheap home loans, clean city, clean air and water facility, pollution, corruption and they question government over a number of social issues. Of course they are angry within and so they are served hate, division on fast and cheap internet connection on cheap smart phones which most can afford. They are made to believe that a particular community is responsible for most problems they face and this consequently leads to other problems. For example, misinformation about Muslim's population rising and it is responsible for population blast and consequently more joblessness for youth. Whereas Muslim's population in reality witnessed decadal decline since 1970 due to low TFR (total fertility rate). In fact India's population rate is declining overall. But such misinformation are used to channelize the youth's anger into hate, division than questioning government over jobs & rightful issues. 
The writer is a political analyst. He writes on social and political issues.
Disclaimer: The views and opinions in this article belong to the author and do not necessarily reflect the editorial policy of Millat Times.