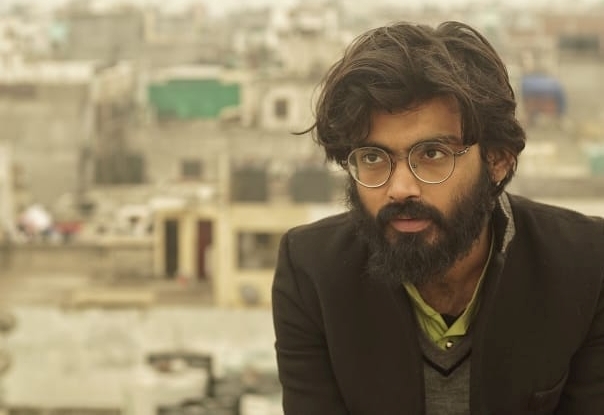 Mohammad Reyaz
I woke up on Saturday afternoon to several messages on social media platforms sending video/stories by right-wing media/tweets on a short clip of Sharjeel Imam (IIT alumnus and PhD scholar at JNU) where he is heard urging a crowd to "cut off" Assam and North East from India "forever, or at least for a month". Many have even asked if I support him or oppose his views.
Unlike many of you who woke up to this name on Saturday, or heard his name about 2-3 weeks ago as one of the "masterminds" of the Shaheen Bagh protests, I have known Imam for several years now through social media and his articles (many of which he co-authored with Saquib Salim). I have also met him briefly on one or two occasions in some social gatherings.
So here is a brief on him for those of you who has still not Googled his name and found out his old articles: he is assertive about his Muslim identity, is not ashamed of his politics, and does not shy away from exposing the hypocrisies of the Left-Liberals and centrists just because they are opposed to BJP. This is the bit that infuriated many in recent years, whether it was his articles openly opposing Kanhaiya Kumar for standing up against Tanveer Hasan or his article on how Left parties in Bengal rarely served the interests of Muslims despite the façade of secularism.
Whether we like it or not, it is a fact that he has been instrumental (among some others) in starting the protests at Shaheen Bagh, and the BJP and its allies know it much better than anyone else. Hence he is their prime target! Many of you must have heard his name with the Reuters story where the focus was on him and his friend Asif Mujtaba, but I was aware for days in advance that they were playing a critical role in the protests.
Many of you now go once a while in the evening like a picnic to participate in the protests that the brave women and men of Shaheen Bagh are leading, but in the first two weeks when they got little media attention these volunteers played important roles in sustaining the movement. It was only on the night that NDTV called the 'Shaheen Bagh ki Daadiyan' in the studio that Imam withdrew from the protest (why still remains a mystery), but by then it had already become a movement that has spread to different parts of the country.
AMU Video
Since last week a video of him speaking at AMU, where he in a way exonerated founder of Pakistan, Jinnah for partition, and in many ways praised his "Muslim politics" while associating Gandhi with "Hindu nationalism" have been doing rounds as a sort of "debate" has begun on the social media.
It is an academic debate on who was more responsible for partition as well as the role of Mahatma. But is he the first one to say or write about it? You may have disagreements but can that be an issue to be charged with sedition? Moreover, now that the country is witnessing such an onslaught of Hindutva forces and even liberal faces like Shashi Tharoor or Abhishek Singhvi are seen on the same side of the fence as right-wing forces on many issues, why should there not be debates on the "original sin" of Muslims in South Asia?
'Cut' Assam and North East
The embedded video below, part of which was shared on social media by right-wing trolls giving an impression that Imam is talking about dividing Assam and the entire North-East from the mainland India "for-ever or at least for a month", makes it amply clear that he is talking about "Chakka jam" or road-blockade, about which he has, in fact, written on social media and spoken off several times in past few weeks.
At best you can say this idea of chakka-jam or road-blockade is immature or stupid. But at no place, he is talking about dividing the nation, or "cutting" Assam and northeast from India to attract sedition cases. If you listen through the video, you realize that he is talking about "protecting" Assam's Bengalis.
Outrage over the Video
Social media took no time as Sharjeel Imam became one of the top trends by the late afternoon of Saturday on Twitter. The fact that people like Sambit Patra and Shefali Vaidya shared the video or that OpIndia and Times Now picked up the story in no time, should ideally have been reason enough for any person with minimal reasons to see it with suspicion.
Even if none looked for the full video, even the shorter version makes it amply clear that he was talking about road blockade. The right-wing agenda of criminalizing Imam – the "mastermind" of Shaheen Bagh, and thus the whole anti-CAA protest, is understandable.
Quite understandably, those associated with Shaheen Bagh took no time to issue a statement saying that the ongoing protest has nothing to do with Imam anymore, and they in no way support his controversial speech which anyway not made at the venue. The video in question is from AMU.
But the outrage of the liberals, particularly of many Muslims, appeared overboard. His speech was termed as "vitriolic" although in the speech he earlier was talking of how as scholars we should try to reach out to non-Muslim friends and forge an alliance, but on our "own terms" and not allow others to use them as foot soldiers.
He was called a moron and his idea idiotic, by another. One Muslim scholar almost compared him and his ideas to Hizbul-Tahrir in a private message. What was even more outlandish is how quickly they ascribed agenda to his intentions, some obliquely suggesting that he is playing to the BJP's hands?
Some have even said that he is jealous of people like Kanhaiya Kumar and has his own political ambitions. Even so, is it wrong to have an aspiration to become a leader? It is also interesting that we accuse everyone of serving someone's agenda or having their own, but none of us would be willing to acknowledge or come out open about our own hidden agenda!
What Options Muslims Have?
For a moment, let's play the Devil's Advocate and ask yourself, what options will Muslims be left with if the Supreme Court likely gives a judgment in favour of the government (going by recent records of the apex court, one should not be surprised).
While non-Muslims can go home and busy themselves in daily chores satisfied that they did their civic duties of protesting against an unjust law, what will Muslims do? I mean NRC is not new, why non-Muslims even Muslims of mainland India did not really care a bit for the plights of the Bengali origin Muslims of Assam till it hit them.
What options will Muslims have after the CAA and NRC are implemented? Agree to go to detention camps because, hey the law was passed in the parliament, and it is the law of the land now?
Does protest mean symbolically 22 organizations calling a protest at Jantar Mantar where about 100 odd people gather showing pamphlets and giving slogans, then going to your favourite cafes?
Is peaceful protest and blockade illegitimate? Did not India practically block Nepal's trade in 2015 for over two months? Did not Manipur see blockade for over four months in 2016-17? What did Gujjar leader Kirori Singh Bainsla or Jats or other protesting groups do to make their voices heard?
Is Sharjeel Imam Right?
I do not agree with many of the positions Imam takes or the formulations he makes, but I also agree with many of the criticisms he has of the Left and centrists, besides on the Hindutva. He comes out as an angry young man, and on many of the positions he takes, there is a whip of arrogance that I would attribute to the idealism of youth.
He is often provocative and contrarian, but should we hound him for that or file sedition case against him? Moreover, one does not have to agree with someone to express his solidarity against a witch hunt.
It is also interesting that from Leftist to Muslim intellectuals who are writing posts against him on social media or in private messages argue in the same breath that he did not really have a major role in Shaheen Bagh protest, but simultaneously accuse him of delegitimizing the whole anti-CAA movement as well. Either he is important or he is frivolous!
Why is Sharjeel Imam Target?
Imam has been a very vocal critic of traditional Muslim leadership, including some of the positions MIM Leader Asaduddin Owaisi took. Similarly, he has been an avid critic of many Muslim writers' positions publicly. Hence from left to Owaisi to even Muslim scholars now appear against him, practically facilitating the witch hunt.
On the morning of the Republic Day, police have picked up two cousins of Imam from their village in Bihar. Can someone explain why cousins would be picked for a statement that at best maybe termed thoughtful and immature? It's not just Imam, why is Sharjeel Usmani, another student activist and young writer from AMU similarly being hounded by UP Police and cases filed against them?
The simple answer is they speak their heart out and do not agree with the mainstream understanding of secularism and the place Muslims should have in India. They are the new generation of confident young Muslims who assert their civic rights as much as their religious identity.
Now, one can agree or disagree with their positions, but it is interesting how they are quickly dubbed as Islamist, fundamentalist, radical, Muslim right-wing, etc. leaving little scope for the engagement.
A Hindu born student shifting towards left during university days would be termed an idealist. Not every student, left to the center from Kanhaiya Kumar to several AISA activists are Naxals.
But the moment a Muslim student is a little right to center and assertive about his religious identity, he is a moron at best, an Islamist at worst; never mind that he is holding the national flag and swearing by the Constitution.
Even when caught with bombs, RSS members remain "activists" for media while a Muslim youth becomes radical, probably a terrorist, just for expressing anger, demanding rights and protesting against an unjust law!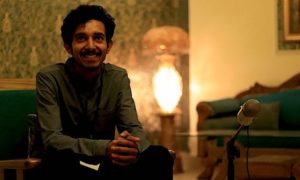 Ray of Hope
Once again as the senior leadership of the community and secular leadership largely seem to be failing, several student groups and activists have come forward extending their support. The best statement on this so far has come from my alma mater.
Jamia Coordination Committee that is leading the protests on the campus issued a statement on Saturday evening, condemning attempts by vested interests "to delegitimize the ongoing protests by targeting individuals".
It also added, "While we do not agree with Sharjeel Imam's political positions and do not endorse him in any way, we nevertheless stand in solidarity with him as he faces incarceration for an alleged act of sedition."
This article under the title "Are You With Sharjeel Imam (& Sharjeel Usmani)? Or Against them?" was first appeared in Beyondheadlines.
Dr. Mohammad Reyaz is a columnist and assistant professor at Aliah University, Kolkata. He can be reached at Twitter @journalistreyaz. The views and opinions expressed in this article belong to the author and do not necessarily reflect the editorial policy of Millat Times.