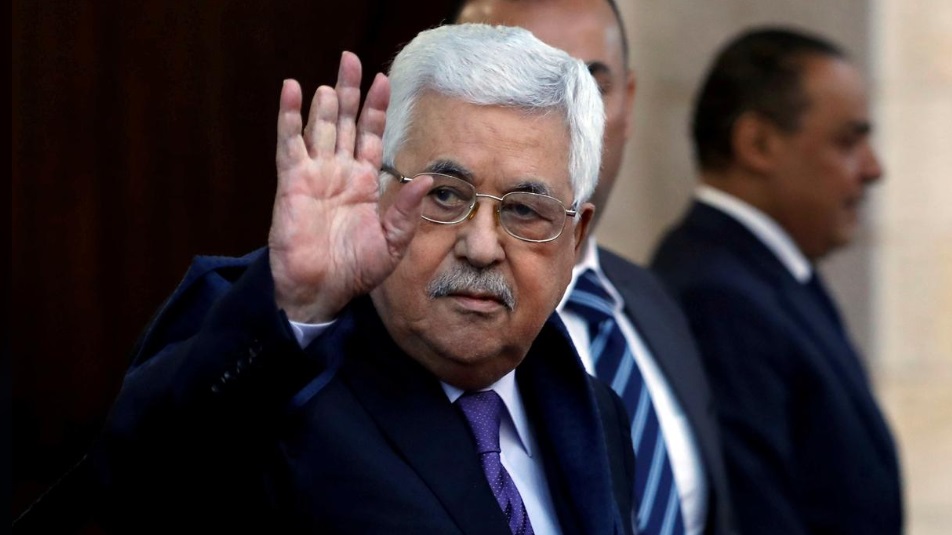 Palestinian President Mahmoud Abbas announced on Tuesday that his administration considers all agreements signed with Israel and the United States null and void, as a protest against the Israeli plan to annex parts of the occupied West Bank, according to local media reports.
Palestinian news agency Wafa reported that Abbas made the announcement during an emergency meeting held in Ramallah to discuss the Israeli plans.
"The Palestine Liberation Organization and the State of Palestine are absolved, as of today, of all the agreements and understandings with the American and Israeli governments and of all the obligations based on these understandings and agreements, including the security ones," said Palestinian President Mahmoud Abbas at the end of an urgent leadership meeting held in Ramallah.
Israel will shoulder all responsibilities and obligations as an occupying power, with all its consequences and repercussions based on international law and humanitarian law, particularly the Fourth Geneva Convention of 1949, Abbas reportedly said.
The convention holds the occupying power responsible for protecting the civilian population under occupation and their property, criminalizing collective punishment, banning theft of resources, appropriation and annexation of land, banning forced transfer of the population, he added.
He also lashed out at the US, which under Donald Trump's administration has taken a tough line against the Palestinians, including returning the US embassy to Jerusalem.
"We hold the American administration fully responsible for the oppression befalling the Palestinian people and we consider it a primary partner with the Israeli occupation government in all its aggressive and unfair decisions and measures against our people." Abbas said.
Jordan's King Abdullah II, warned Israel of a "massive conflict" if it went ahead with the plan, while the European Union's foreign policy chief said EU would use "all our diplomatic capacities" to try to dissuade the new government from going ahead with the move.
Md Irshad Ayub, Founding English editor at Millat Times.