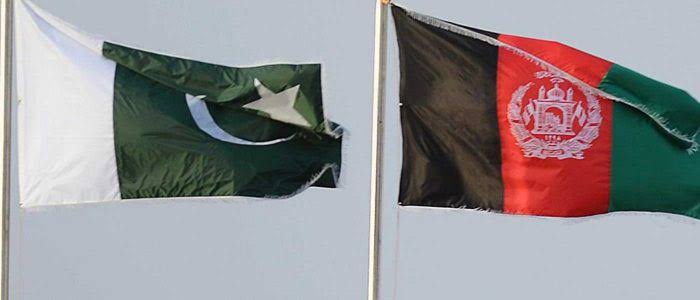 Pakistan and Afghanistan have had a tortuous shared history that has left a complicated history of ethnic & political dividend across a disputed border. Each has tried hard to mend good ties with the others enemies. The decades long mistrust has fueled torturous socio- economic & Geo- political discordance in the elite circle of Iaslamabad and Kabul.
The Afghan imbroglio which is basically linked to the internal disabilities of Afghanistan. Power struggle among different fractions & weird ethnic, tribal, multi- linguistic, political system. The Taliban are not the national resistance movement that some of us believe, they just happen to be a major player in one of the eternal struggles for Power. There are conflicts within the conflict in Afghanistan which automatically Brought external players to plays it's own noxiousness .
Recent visit of the Afghanistan peace chief Abdullah abdullah to Pakistan aimed at mending the often fraught ties between the two neighbouring countries and making new bonhomie in the trilateral Afghan peace negotiations. Pakistan played vital role in the peace settlement process, Kabul knew that Pakistan has been keeping its exerting influence on the major fighting group in Afghanistan the "Afghan Taliban ".Taliban hardcore policy towards Ashraf Ghani & increased fear of the existing Ghani government has also melt ice-berg between two neighbours. There is a growing fear spiraling up , that Afghan collapse would adversely effect the entire region generally and Pakistan – particularly. This may pave the way for power vacuum left after the disintegration of Soviet union – which left us to cope with the detritus of the war, and led to Al Qaeda's preponderant influence in Afghanistan and then the tragic event of 9/11. An another bloody episode to the unfortunate terrain of Afghanistan.
Pakistan and US wishing similarly to find out an another way to the decades long afghan war, the ultimate way to peace is negotiation and table talks, Pakistan excellently engaged both parties which finally concluded by both Taliban and US. In the long term Pakistan shouldn't act as bilateral actor, rather to expedite it's multilateral role with others involved entities for a durable Afghan peace process.
We need to treat Afghanistan is an opportunity that its stabilisation would enhance our own stability and look upon the Taliban as a challenge not an asset like past . If Taliban won forcefully or through a political mechanism it will be bad option ,if they lost it will be worse. For Pakistan we have to engage all Afghans, political stakeholders to shun their traditional rivalries and internal antagonism that is the main bed-rock to the peace in Afghanistan. Pakistan has a huge stake in successful talks, Pakistan may play it's part to convince international community for the long term peace, financial support & rehabilitation efforts. The world shouldn't ignore Afghanistan Socio- economic problems.
Both countries shared some common economic and political barriers, to expand its trade and security apparatus.for Pakistan Without peaceful Afghanistan, access to the oil rich central Asian state's, convergence of alliance among regional countries Pakistan -China ,Russia and Iran , and Pakistan China economic corridor are not only a dream but a serious Geo- strategic issue for Pakistan in case of chaotic Afghanistan. In the recent dialogue Pakistan eased Visa restrictions for Afghanistan and increased the number of the days their border crossing will remain open for pedestrians, a long standing afghan demand. Proper border management, curbing Militants infiltration across the border and Afghanistan access to the Arabian ocean connects some dots. Afghan transit trade-routes passing through Pakistan wouldn't be dealt with security perspective rather than economic.
History is the bin of past experiences, both countries shared hundreds of Km long border, peace in Afghanistan is the key to regional peace. Pakistan security and economic concerns are directly linked with unstable Afghanistan . Both state's must realise the fact that peaceful coexistence is not surely possible without trust building mechanism, and wider diplomatic tranquility in Kabul and Islamabad. Now its the need of hours to expedite trust building measures, which perpetually harming both countries bilateral relation's. No one would come to rescue, that is Pakistan and Afghanistan to decide either to live peacefully or to be historical foe' in the region, choice is vividly clear.
Qaiser Mahmood, student of international relations, International Islamic University Islamabad.