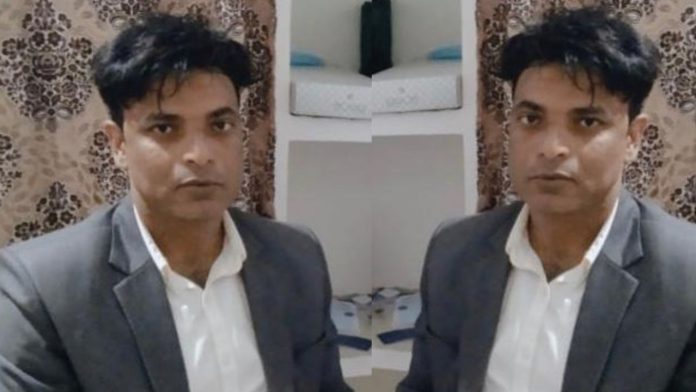 By Dr. Raquib Alam
Every individual must possess a holistic vision of life, socially responsible behavior, environmentally responsible work, ethical human conduct, competence and capabilities for maintaining health and hygiene; appreciation and aspiration for excellence (merit) and gratitude for all.
The choice of a career is definitely one of the most crucial decisions one makes in life. Ironically, such an important decision is often taken without thinking. Students should decide their goal early during class 9th and 10th according to their interest and abilities. Choosing a career should be done with utmost care, thought and planning. Individuals have different innate abilities and talents and therefore are capable of doing different types of workStudents should fix their goal early during 9th & 10th class according to their interest and capabilities. A career should be chosen with utmost care, thought, and planning. Individuals have different innate capacities and abilities and hence aptitudes for different kind of work. Recent evidence suggests that social mobility relies on wider acquisition not just of knowledge and skills, but also understanding how to use them. A student may opt for Certificate, Diploma & Degree courses after completing their 10th in various fields of study. Proper selection of courses and institutes is the most crucial decision one makes in life. Students will be monetarily and mentally stable after getting certificate, ITI and Diploma courses by acquiring jobs. A student may pursue their higher studies even after getting certificate ITI and Diploma courses. Students may pursue their studies in the field of Medical, Engineering, Architecture, Pharmacy, Dental, Paramedical, Law, Management, Journalism, Mass communication, Science, Social Science, Arts, Humanities, among others. Various entrance examination includes NEET, IBSAT, JEE, CLAT, CUET, GATE, CAT, NMAT, CMAT, XAT, SNAP, IIFT, ATMA, JAM, NET/JRF, GRE, GMAT, TOEFL, IELTS, etc. There are various career options that includes Central Govt Jobs, State Govt Jobs, PSC Jobs, PSU Jobs, Railway Jobs, Bank Jobs, Postal Jobs, Police Jobs, Defense Jobs, University Jobs, CSIR Jobs, MNC Jobs, IT Sector Jobs, NGO Jobs, Pharmaceutical Jobs, Marketing Jobs, Mass Communication jobs, Agriculture Job, Horticulture Jobs, Pisciculture Jobs (Fish Farming), Sericulture Jobs (Silk farming), Poultry Farming, Dairy Farming, Apiculture (Beekeeping), Textile Jobs, Fashion Designing Job, among others. Students may prepare for various competitive examinations like Civil Services Examination conducted by UPSC, State PCS, Judiciary Services Examination, UPSC Indian Engineering Services (IES Exam), SSC Combined Graduate Level Exam (SSC CGL), SBI PO Exam (Probationary Officer), IBPS PO Exam (Probationary Officer), LIC AAO Exam (Assistant Administrative Officer), RBI Grade B Exam, Air Force Common Aptitude Exam (AFCAT Exam), Air Force Common Aptitude Exam (AFCAT Exam), Indian Navy Entrance Test (INET Exam), Territorial Army Exam (Officer Entry), RRB ALP Exam ( Assistant Loco Pilot), RRB NTPC Exam (Non-Technical Popular Categories), RRB MI Exam (Ministerial and Isolated Categories), Central Armed Police Forces Exam (CAPF Assistant Commandant), Indian Coast Guard (Post: Assistant Commandant), Direct Technical Entry in Indian Armed Forces (BE/BTech), NCC Special Entry in Indian Armed Forces, Indian Statistical Service Examination, Combined Medical Services Examination, Exam for Development Officers and others through National Bank for Agriculture & Rural Development (NABARD), Exam for Telecom Officers in the Department of Telecommunications etc. There are over 25,000 universities in the world. India has over 1000 Universities, with a break up of 54 Central Universities, 416 State Universities, 159 Institutes of National Importance which include IITs, NITs, AIIMS, IIMs, IIITs, IISERs, IISC, TIFR, NIFTs, 125 Deemed universities and 361 private universities, among others. The choice of a career is definitely one of the most crucial decisions one makes in life. The irony is that such an important decision is often made without giving much thought to it. There is a need of hour for proper career guidance to encourage the individuals to choose their right career options according to their interest and capabilities.
Value-based education is a need of time because our lives have become miserable. The quantity of education has considerably increased, but the quality has decreased many folds. The number of educated people has reached a high level, but murder, hatred, jealousy, liar, snitcher, drunkard, thief and selfishness have spread out like forest fire. Many institutions are opened, but only few noble people are produced. Degrees are available for all, but the quality has gone down. Trained people are produced from many institutions, but sincere and skilled people are very few. Many books are written; many professional achievements are accomplished; much research work is done, but humanity is threatened to a larger extent across the globe.
Engraining skilled based and value-based education among the students and people is the urgent need of time. Nelson Mandela rightly said: "Education is the most powerful weapon through which you can change the world". Here, he talked about both academic education as well as moral value education. Over 85% of a child's cumulative brain development occurs prior to the age of 6, demonstrating the critical importance of proper care and stimulation of the brain in the early years in order to safeguard healthy brain development and growth. Anganwadi workers, parents, teachers, environment, communities and other stakeholders play vital roles in holistic development of the child. Parents are the first mentor of the child and the teacher is the second. Both have an enormous contribution and responsibility in shaping a child's personality. "The destiny of India is being shaped in her classroom." (The Education Commission, 1964-65), It is very important to widespread value-based education across the country, that includes character development, personality development, citizenship development, spiritual development of a student. Moral values, constitutional values, cultural values and spiritual values must be inculcated to the students from their childhood. Awareness program for human Rights, gender equality, social evils like child marriage, polygamy, dowry, triple talaq and nikah-halala should be widespread among students and people. We all have to work together to produce good human beings with high moral values. Einstein rightly said "The world is a dangerous place to live, not because of the people who are evil, but because of the people who don't do anything about it."
The new education policy has come at a very opportune time, with great clarity on the need for value-based education (VBE) for teachers, students, other stakeholders, society, nation, and the world at large. Value-based education will include the development of humanistic, ethical, Constitutional, and universal human values of truth, righteous conduct, peace, love, nonviolence, scientific temper, citizenship values, and also life-skills; lessons in service and participation in community service programs will be considered an integral part of a holistic education. Contribute to societal systems through proactive participation in the neighborhood, institution, village/town/city, state, the Nation to inculcate Universal Human Values of truth, love and compassion.
Indian constitutional values of justice, liberty, equality and fraternity should be learnt and propagated among the students and community. Martin Luther King Jr. said: "Injustice anywhere is a threat to justice everywhere." Legal awareness programs conducted by District Legal Services Authority (DLSA), State Legal Services Authority (SLSA) National Legal Services Authority (NALSA) must be widespread to the marginalized people across the country to achieve Peace and justice of Sustainable Development Goals. NALSA along with other Legal Services Institutions commences various awareness activities in order to make people aware of their rights and about the role, activities and functioning of the legal services institutions. Various tools are used in order to achieve this objective like conducting seminars, lectures; distribution of pamphlets; participation in Doordarshan programmes, broadcasting jingles, live phone-in programmes etc; floating mobile multi-utility vans for spreading awareness through public interactions; nukkad nataks; short documentaries; cultural programmes by school children on legal issues; various competitions like painting, essay writing, debates and declamation etc. on legal issues. Specific issues are taken up for legal literacy programmes varying from place to place depending upon the needs of a locality and its people. Internship programmes are organised for law students to promote the role and importance of legal services activities. Legal Aid Clinics are also being run in law colleges to further the attainment of objectives of Legal Services. Various legal literacy programmes are organized at school and college levels.
Human Rights education of mankind begins from their family so it is necessary to have human rights education from their parents and society. Motivate the students to establish a Human rights club in school. The members of the club watch the events against human rights. Organizing human rights related street plays, dramas so the awareness may be lightening up among the citizens. Invite the students to sort out the collection of issues related to human rights from Newspaper and other sources. Organizing debate competitions, elocution speech in accordance with human rights. Fostering 10th-December is the Human Rights Day by organizing and celebrating various programs such as essay competitions, speech competitions and so forth. Motivates the learner by arranging or organizing the workshops, seminar, and by providing a human right information tool kit. Able to foster and reflect human rights through their body language and attitudinal expressions.
Every child deserves to reach her or his full potential, but gender inequalities in their lives and in the lives of those who care for them hinder this reality. Gender inequality results in unequal opportunities, and while it impacts on the lives of both genders, statistically it is girls that are the most disadvantaged across India. By increasing the value of girls, we can collectively contribute to the achievement of specific results, some short-term (increasing access to education, reducing anaemia), medium-term (ending child marriage) and long-term (eliminating gender-biased sex selection). Empowering girls requires focused investment and collaboration. Providing girls with the services and safety, education and skills they need in daily life can reduce the risk they face and enable them to fully develop and contribute to India's growth. Ministry of Women and Child Development, especially its leader partnership of the Beti Bachao Beti Padhao Programme, which UNICEF India is supporting at the national and state level. UNICEF India works closely with the other UN agencies to support gender equality, especially with the United Nations Population Fund and UN Women. Civil Society organizations, including gender experts and activities are also key partners. UNICEF India's 2018-2022 Country Programme has been developed in response to identification of deprivations that Indian children face, including gender-based deprivations.
Assistant Professor,
University Polytechnic,
Jamia Millia Islamia,
New Delhi-110025
e-mail: raquibchm@gmail.com