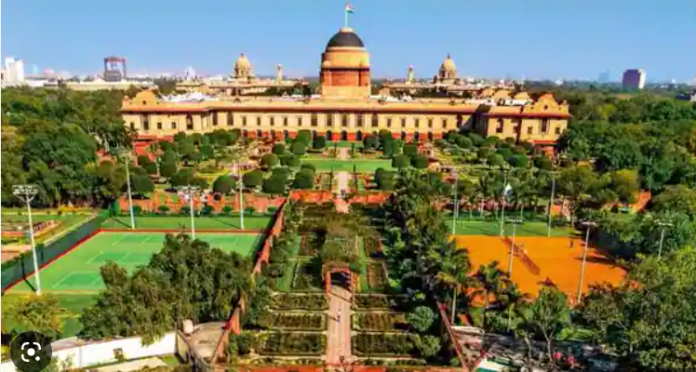 Press Statement of Prof MH Jawahirullah MLA, President, Manithaneya Makkal Katchi
The Union Government has ordered renaming the Mughal Garden in the Rashtrapati Bhavan premises to Amrit Udayan.
Like the Rashtrapati Bhavan structure, a mixture of Indian and Western architectural styles, Lutyens created this garden by combining Mughal and British styles.
The park is a beautiful blend of English-style flower beds, lawns, private hedges, Mughal-style canals, and decks with flower thickets.
Justifying the name change, BJP spokesperson Sambit Patra has stated that this is essential to come out of the servile mentality in the Amrit period. He has also claimed that it is another historic decision of the Modi government to get out of the slave mentality.
This attitude of the BJP is blatant religious fundamentalism. Changing the name just because of the term Mughal shows the intolerant mindset of the Union Government.
The Rashtrapati Bhavan, the residence of the President, was marvelled by the creativity of Sir Edwin Lutyens and Herbert Baker, regarded as the most imaginative and masterful architects of the British era.
If we are to take the justification of the BJP to its logical conclusion President of India should not live in that building. The President will have to leave the mansion, considering it an expression of servile attitude.
The Union Government has been indulging in such nefarious initiatives purely with political motives and the objective of diverting the country's major issues. I strongly condemn this malicious decision.