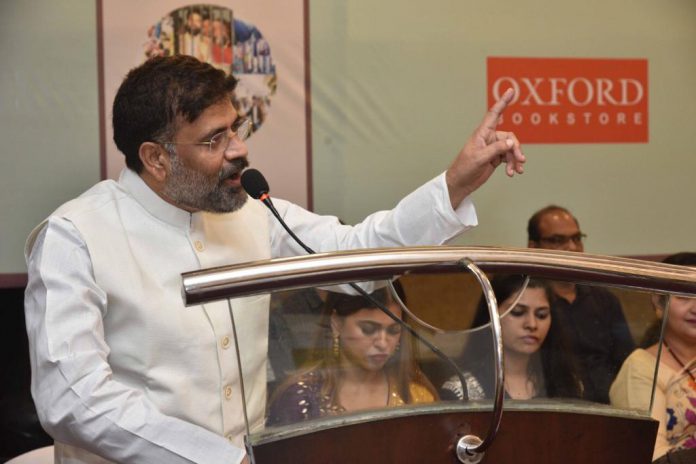 By Shams Tabrez Qasmi
Born and brought up in the Champaran district of Bihar, Shamim Ahmad has, for the last twenty five years, been matchlessly involved in various philanthropic and welfare activities including preservation of Human Rights, campaign against violence, movement for promotion of Urdu, agitation against state tyranny, helping the underprivileged section, food distribution among the homeless people sleeping on the road and harmony between Hindu and Muslim communities. A book on his multidimensional personality and valuable services in different walks of life has been jointly published by the renowned Oxford Press and Right Order. This book examines Shamim Ahmad's services in various fields. In this right up, effort has been made to give the readers a summarized information contained in the book.
Mr. Shamim Ahmad is known in the social, community, political and public groups as a human right activist and leader of Urdu movement. He was born in the 1970s in the state of Bihar. Having received his education, he chose the land of Bengal for his practical inclinations, and there, he devoted himself for services of the country, community and society at large. He began his practical life and public movement with Human Rights Protection Association where he was appointed as the in-charge of the minority department in Bengal. While being in this office, his activities touched various aspects of human rights preservation. He launched many movements, agitated against tyranny and fought on the front line against cruelty meted out on minorities. During his tenure in the office, the Indian citizen Sarbajit Singh was convicted and sentenced to death by the Pakistani court.  Shamim Ahmad came on the road against this judgment and various cities of the country witnessed protest and hunger strike by him. His protests in the Gandhi Statue of Kolkata and Jantar Mantar of Delhi were specially highlighted by media. International media also gave a special coverage to it. At last, the then foreign minister made him break his hunger strike. The Manmohan government took notice and demanded the Pakistani government to revoke the judgment of death penalty. Finally, the Pakistani government declared the capital punishment of Sarbajt Singh as null and void. This echo of this event was heard the world over. Hunger strike of Shamim Ahmad gave new life to a member of the minority community, which was widely praised in the world. It was this event that won Shamim Ahmad name and fame among common and noble people alike and the world recognized him as a human right activist. This way he became a renowned public figure.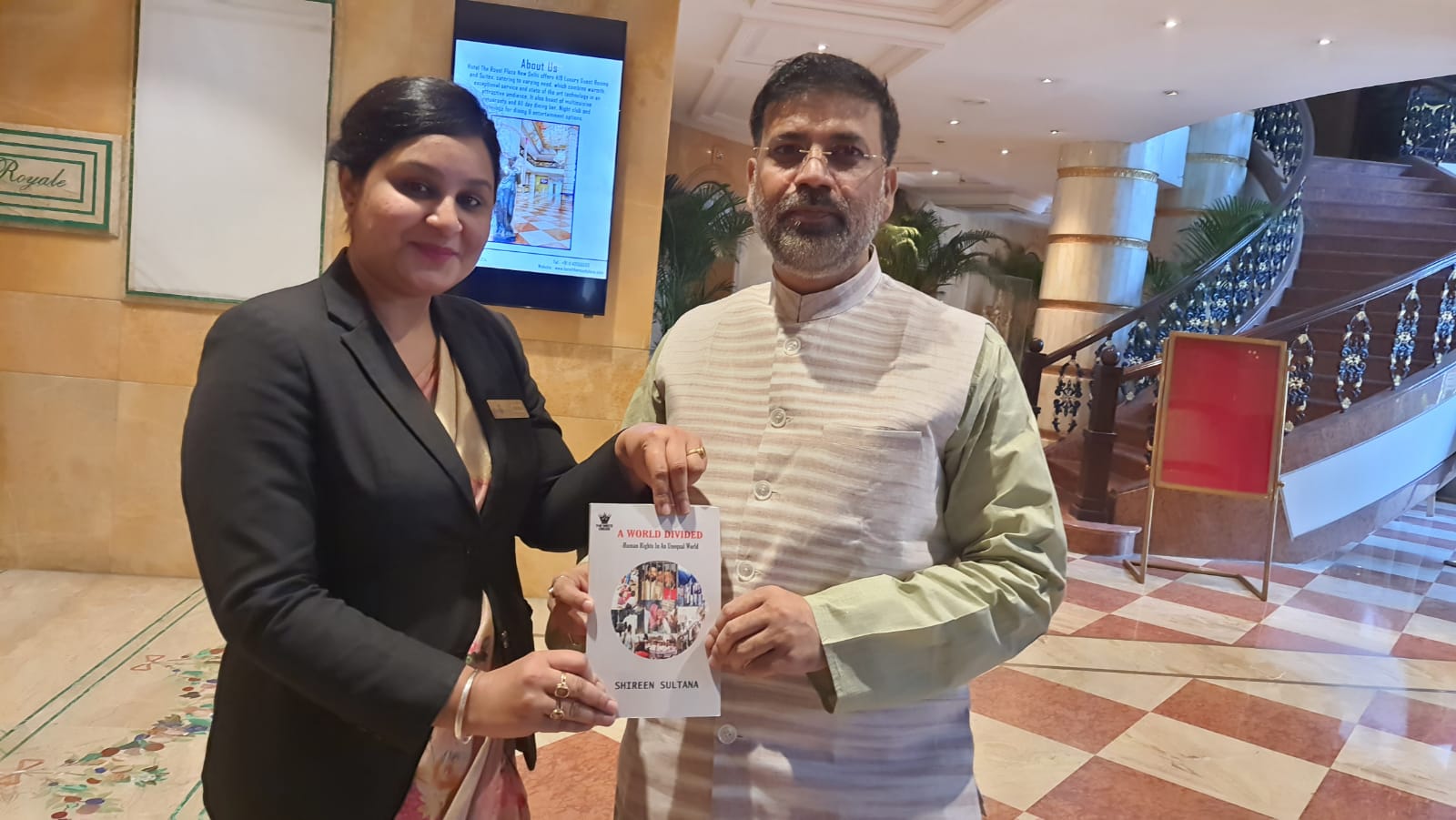 Shamim Ahmad launched a movement for promotion of Urdu language in the year 2005. He made different sorts of efforts to bring Urdu its rights. With his powerful movement and efforts, he compelled even the government to bow down. In this regard, he first launched a movement to make Urdu as second official language in Bengal. Bengal was then ruled by left party. It was no way easy to speak and launch a movement against the government. Shamim Ahmad was in the hope that he would gain support from the Urdu lovers to strengthen this movement. But those earning their bread in the name of Urdu opted silence instead of supporting him. But he remained firm on his mission. The Urdu writers and poets kept away from this movement. However, Shamim Ahmad got support in this movement from where he had not even imagined. Renowned social and political leader Jorge Fernandez extended his helping hand to him and said: Move ahead, we will always be there with your movement. We will also come to Bengal, if need arises. The Ballia based renowned socialist leader and the then vice president of RLD Rameshwar Singh also helped Mr. Shamim Ahmad in every step of this movement. Shamim Ahmad sat on hunger strike to bring Urdu the status of second official language, launched protests and continuously demanded the government to declare Urdu as the second official language. Hundreds of protests and hunger strikes were witnessed continuously for two years. To strengthen this campaign and take Urdu to every doorstep, he started the campaign of newspaper selling in 2007. Immediately after Fajr, he would go to hawkers and buy all the newspapers from him. He would carry the bundles on his shoulder to every doorstep. He would knock the door and tell the house dwellers that he had brought the gift of Urdu to them. "Take, read and promote your mother tongue," he said. He continued this campaign for a period of two years. He tried to reach every locality, ward and every house of Kolkata. This newspaper selling campaign crossed border of the city and reached the neighboring districts and areas including Islampur, Asansol and Murshidabad. No home was perhaps left where he did not go with Urdu newspaper. He bought the Urdu newspapers with his own money and sold the same to public. The newspaper selling campaign of Shamim Ahmad drew attention of people and the Urdu community welcomed it whole-heartedly. They promised to come out shoulder to shoulder with him, although opposition was also seen from the people who claimed to be the custodian of Urdu, but practically put hurdles in the way of others doing this service, instead of taking practical initiatives.
After the newspaper campaign achieved success, Shamim Ahmad launched another campaign of shoe polish. The objective of this movement was also to bring people closer to Urdu and win their subscription to this campaign. "I wanted to polish the shoes to bring people closer to Urdu," recalls Shamim Ahmad, "It took many days to decide how I would polish the shoes of others, and why I should clean the filth of others." He was also afraid of the people's impression and his public status. "My status will go down," he thought. However, when his mind got rid of such negative thoughts, his heart decided that he would have to bow down for the service of people and promotion of Urdu. He would have to diminish pride and adopt humbleness. With this thought in mind, he sat in front of the Bengal Urdu Academy and started polishing shoes. First day, it was felt strange. Different types of thoughts flushed though his mind. Nevertheless, he continued his campaign with great courage. People came, got their shoes polished and paid. This campaign continued for two years. The motive of this campaign was to awaken people's conscience and create the love of Urdu in their hearts. This campaign also remained talk of the town. People came, got this shoes polished and paid. More than one quintal of coins were collected which are preserved even today. People praised and supported this campaign and also insisted to keep it up.
After the shoe polish campaign, Mr. Ahmad organized the first all India conference for promotion of Urdu in Kolkata in 2009. This conference drew the attention of people not only from Bengal, but also from the entire country. It was talked at every place. It was attended by more than 30 thousand Urdu lovers in the month of December. All the people remained sitting continuously from 10 am to 5 pm. This was the first ever event of Indian history when an Urdu session was enthusiastically attended by such a large number of people who displayed their love for Urdu in practical way. In this very session, he coined the slogan "Urdu nhi to vote" (No vote, if not Urdu) and "Urdu ko Farogh do phir Vote Lo" (first promote Urdu, then take vote).
The leader of Urdu, Shamim Ahmad tells that a variety of movements for promotion of Urdu remained the theme of people's personal discussion. Media began to give coverage to it. Government as well as the political parties paid heed. The time when the Urdu movement was on its height in Bengal, it was ruled by the Left. This government was not ready to pay attention to the problems faced by Urdu. On the other hand, we had firmly decided that we would not let this anti-Urdu party come in the power next time. This effort finally bore fruits. A new upheaval was witnessed in 11 years after the long regime in the wake of hostility towards Urdu and other issues. The 35 year long regime of the Left sank and the sun of Trinmol Congress rose on the horizon of Bengal politics. Mamta Banerjee formed the government and herself became the chief minister. In this change of power, one crore Urdu community played an important role. "We reminded the new government that it received power by the virtue of Urdu community's efforts. It should therefore ensure Urdu's rights at the first step," says Mr. Ahmad. He emphasized that they also knew the way to remove someone from the power, if they knew how to bring someone into it. He began the movement anew. After protesting in Kolkata, he also protested in Delhi and other cities. He sat on dharna in Mathura and Kashi as well to get Urdu its due rights. This protest was joined by various social and religious figures from Hindu, Muslim, Sikh, Christian and other communities. This was the first ever movement purely designed for Urdu without any affliation to any particular faith. Shamim Ahmad says, "We walked from Delhi to Deoband to make this movement successful. As the caravan moved ahead, the number of participants grew." This movement was also discussed in the whole country. All the media platforms, including Urdu, paid special attention to it. Special features were published. The Mamta Banarjee led Bengal government well perceived the importance of this protest. She was shaken inside. She was sure that she would also face the same consequences as were faced by the Left government, if the promises made for Urdu were not fulfilled. Thus, the bill for declaring Urdu as the second official language was passed. In the year 2012, another bill to amend the language act in regards with Urdu was passed. When it was presented to the governor for signature, he was hesitant to do and the issue remained pending for as long as 9 months. When learnt by Shamim Ahmad, he sat on hunger strike near Gandhi Statue in Kolkata, after which the governor invited him for a meeting. A delegation consisting of leaders from various faiths like Swami Paras Nath, Giraji Mahraj, Swami Vijay Chaturvedi, Bishop Raju Padri, Sardar Balget Singh went to meet him. When the delegation reached the governor house, he was surprised to see the people. "What do these people have to do with Urdu?" he thought. In utter surprise, he had to admit that some people with skullcap and beard would, according to his thought, come to meet. He asked, "How are you related to this movement?" The delegation replied that this was the issue of Urdu, not of any particular religion. Urdu is the language of all, and not of any religion or particular community. It is this reason that leaders from all communities joined this movement. The governor was well convinced by the explanation of the delegation and he signed the bill. This way Urdu became second official language of Bengal.
The effort of Shamim Ahmad brought another achievement to Urdu. The Mamta Banerjee led Bengal government increased the annual budget of Bengal Urdu academy up to Rs. 14 crore which the highest amount as compared to other states. The annual budget of this academy was earlier fixed only Rs. 80 lakhs by the CPM government.
According to the book on the life of Shamim Ahmad, larger part of his struggles was devoted to bring Urdu its due rights. The motive of this movement was to promote Urdu language. He also gained public support in this movement; leaders from various faiths joined hands, political figures also extended help on every step. But unfortunately, he had to face opposition solely by the writers and poets earning their bread in the name of Urdu. These people opposed him on every stage and put hurdle in his way. They made scornful criticism on Shamim Ahmad. But he did not get back from his mission. After Urdu got the status of second official language, he stopped this movement. This movement began in 2005 and continued up to the year 2012. After his silence, this movement is still at the same place where Shamim Ahmad had left it. No one paid heed to it after him.
After the Urdu movement was successful and the government bowed down, Shamim Ahmad started a movement for protection of women's rights and diminish the domestic violence. He extended hands to those rural and urban women who faced domestic violence and cruelty. He played important role in settling more than one thousand cases filed in the police station and other places. He protected women from domestic violence and provided counseling facilities to them. In this form, he played great role in the field of human rights.
Shamim Ahmad made matchless efforts to promote the Ganga Jamni culture and bring about unity between Hindu and Muslim communities. He launched a successful movement in this regard. In 2014, he organized an all religion Dharma Sansad that was attended by leaders from all faiths, including Islam, Hinduism, Jain Mat, Sikh Mat and Christianity.  In this Sandsad, people from all faiths advocated and promised to established brotherhood, diminish hatred and peaceful coexistence. Committees were formed in every state and it continues even today. Shamim Ahmad is ever active in this field. Shamim Ahmad was widely praised in the entire country for his efforts to bring unity between Hindu and Muslim communities. The dignitaries encouraged him to continue this initiative. For his efforts in this area, he was honored by the residents of Shegaon Sethi of Maharashtra. He was also invited by a historic temple of Puna and honored.
In 2018, Shamim Ahmad began the "Food for All" campaign through which he distributed food packets among the poor and homeless people spending nights on the roads, parks and other public places. He would himself sit and eat with them. Sometimes, he would also take important personalities and served food to all along with the poor people living on the footpaths. This campaign succeeded in catching the attention of people. It was talked everywhere. Other people also got impressed by it. Following into the footsteps of Shamim Ahmad, other NGOs, youths and people from different classes also started distributing foods among the needy. Prior to 2018, there was no custom of distributing foods among poor people here. Gruduwaras and some particular organizations did perform this act. However, there was no custom of feeding on the roads in this way. It was he who adopted this method for the first time and now many people are taking it forward. People living on the footpaths are given food in every state and city. People sit and eat with them. Also, they proudly share pictures on the social media. That all is the part of "Food for All" campaign, and the same popularity marks the success of this movement.
Ms Shireen Sultana mentions numerous services of Shamim Ahmad including his struggle to bring justice to the people losing their lives in the Assam police firing. According to sources, nine Muslims of Nagaon district of Assam lost their lives in a police firing in 2018. Shamim Ahmad protested against this incident from Delhi to Assam. He raised voice, owing to which the government announced monetary compensation for the families of the victims.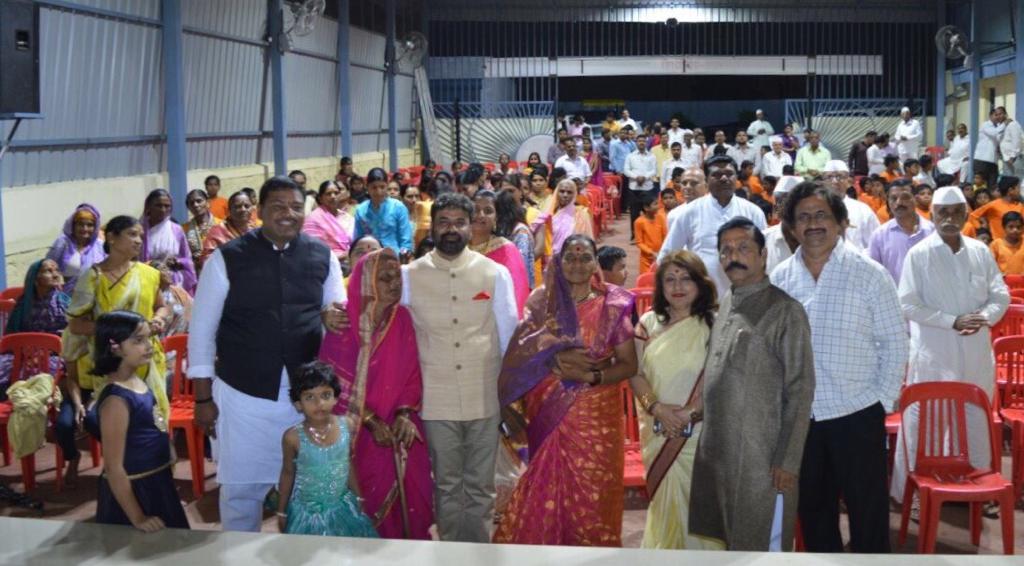 The visionary leader of Urdu and human rights activist, Mr. Shamim Ahmad continuously struggled for almost 25 years. He worked on numerous fronts including human rights, promotion of Urdu, diminishing poverty and establishing justice. He has the courage to do the same in future with the same zeal. Currently, he is silent and calm. But he intends to come back with a new movement very soon.
This book on the life and services of Mr. Shamim Ahmad has been jointly published by Oxford Press and Right Order, which sheds light on his towering figure and services. But sorrowfully speaking, no Urdu publishing agency published this book on the life of an Urdu's hero, nor any Urdu scholar reviewed his services to Urdu language which was necessary, because he gave every type of sacrifices for promotion of Urdu and making it second official language of Bengal. History records one such name, Narain Pande who sacrificed for promotion of Urdu and making it the second official language. He also sat on protest and got martyred. However, no one remembered his sacrifices and no book was written on him. Same is the case with Shamim Ahmad now who has devoted his entire life for Urdu, but no Urdu writer or academy has so far produced any work on his life and services.