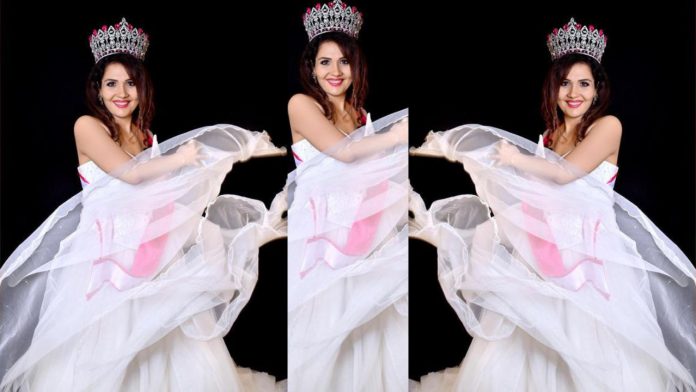 FIT INDIA Movement was launched on 29th August 2019 by Honorable Prime Minister with a view to making fitness an integral part of our daily lives. I so glad to be part of this great initiative.
On Gandhi Jayanti, Shri Kiren Rijiju and Shri Anurag Singh Thakur introduce Fit India Freedom Run 3.0. On the occasion of Gandhi Jayanti, Fit India Freedom Run 3.0 was introduced at the Major Dhyanchand National Stadium in New Delhi. A "Fitness Pledge" that participants in the program must take states, "I commit to myself that I will dedicate time for physical activity and sports every day, and I will encourage my family members and neighbors to be physically fit and make India a fit nation." Four Asiatic lions are featured on the FIT India logo, representing strength, bravery, pride, and confidence—all traits that support both physical and mental health.
The lions represent the Ashoka Chakra, a bull represents perseverance and hard labor, and a horse represents loyalty, speed, and vitality. At the Indira Gandhi International Stadium in New Delhi, the FIT India movement was introduced. There is a widespread campaign encouraging Indians to adopt quick and easy techniques to stay active to guide the nation toward a healthier future. It was a privilege for Shweta Maurya to serve as the FIT India Mission's brand ambassador. Your responsibility as a fitness brand ambassador is to represent a fitness business or gym as a sales representative and influencer. You might market particular items to a customer in this job, interact with users on social media, instruct classes, and take other actions to support brand awareness.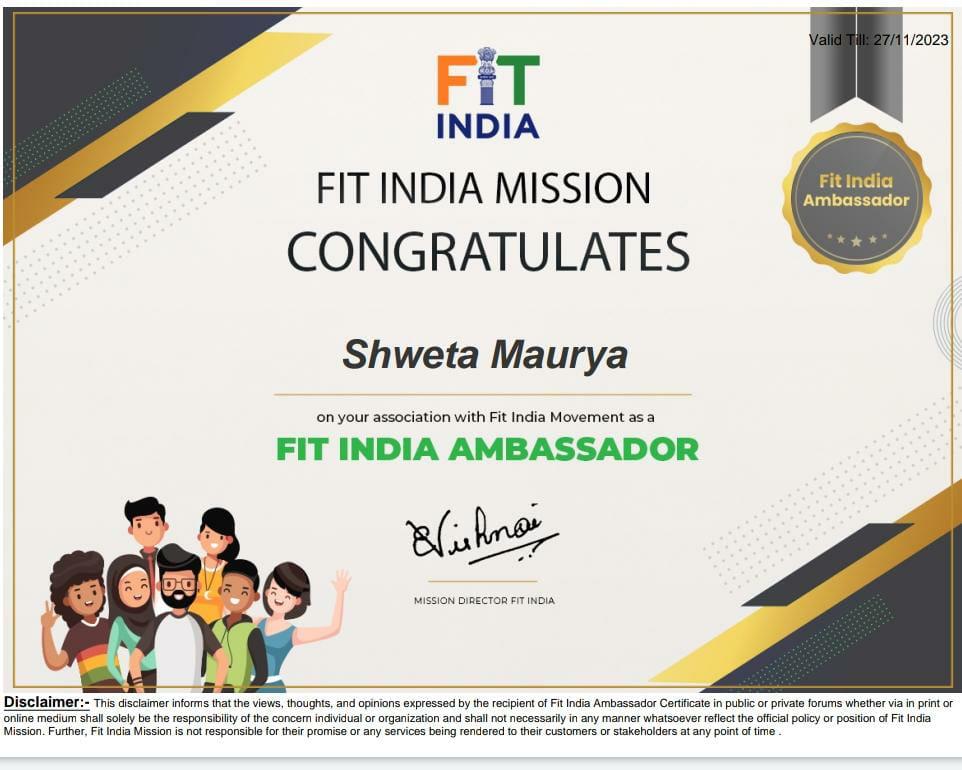 Shweta Maurya is honored to be chosen as Fit India Ambassador, looking forward to serving my country on a larger scale. She is extremely proud to be associated with Fit India Movement- A flagship program launched by honorable Prime Minister Shri Narendra Modi. Shweta Maurya is the best example of fitness and good health. She proves the statement true that age is just a number and you can stay fit at any age. Shweta Maurya was awarded the International Fitness Award 2022 for her astounding fitness level and dedication to being fit all the time. In India, people encourage fitness and health like anything. Hence, awareness of fitness and health will always offer a long life to all humans. Physical activity can strengthen your bones and muscles, help you maintain a healthy weight, increase your ability to carry out daily tasks and improve your cognitive health. Adults who spend less time sitting and engage in any level of moderate-to-vigorous exercise reap some health benefits. Shweta Maurya is the most dedicated human who never believes in giving up and always look forward to moving ahead with healthy psychological and physiological health.
The FIT India mission is a great initiative for all the women and men who always wanted to stay aware of fitness goals and benefits. Shweta Maurya is not only the best choice for the brand ambassador position of FIT India Mission, but she sets an example for all the folks willing to stay fit at any age. Fitness is indeed a personal choice, and good health is an essential requirement. People must realize their needs and requirements if they wish to live a life free from any health obstacles. Good health promotes good life as healthy people not only stay away from health risks but can live a life without any toughness and crisis. Shweta Maurya is a living legend who is not only an inspiration but a constant support system for all the women who are still the victim of dominating world or patriarchal society.