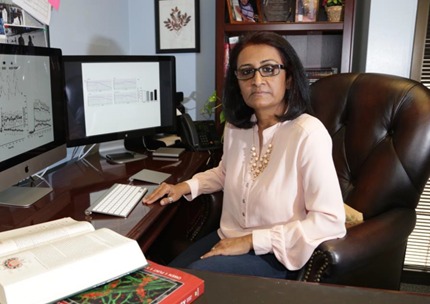 Universities have always been the incubators of revolution. The antiwar movement of the 1960s in the United States, resistance to state repression in China during the 1980s, and the Arab Spring in the Middle East during 2010-2014, all owe their existence to student revolution. What we are witnessing in India is an example of yet another student revolution in the making. It was December 15th, 10 AM Houston time, when I woke up to videos and pictures of young female students of Jamia Millia Islamia shielding their male friend from brutal attacks of Delhi policemen, students of Aligarh Muslim University (AMU) being shot at, beaten and assaulted by Aligarh police– images so powerful, that two weeks later they remain vividly engraved in my mind. This weekend students of Jawaharlal Nehru University (JNU) were attacked and assaulted. But why the violence?
On December 11th, 2019, a Citizenship Amendment Act (CAA) was passed in India. According to this new law, the Indian citizenship will be provided to Hindu, Sikh, Buddhist, Jain, Parsi and Christian minorities from the neighboring Muslim majority countries of Pakistan, Bangladesh and Afghanistan. CAA supposedly functions in-tandem with the National Register of Citizens (NRC) which had rendered
1.9 million Indians stateless in Assam, of whom 0.5 million were Muslims. Imagine the chaos upon nationwide implementation of this law. NRC will first segregate those who cannot prove their Indian citizenship and will declare them as illegal residents, including Hindus. CAA will then allow all– except Muslims, to be eligible for citizenship. All non-Muslims who were excluded in the NRC, will be embraced through the CAA. The NRC is useless without the CAA, and the CAA is meaningless without the NRC. The CAA has been implemented, and the NRC will also be implemented soon according to the Home Minister Mr. Amit Shah. Prime Minister (PM) Mr. Narendra Modi however contradicts this and falsely claims that a discussion on NRC never happened and that the public outcry is simply a fear mongering tactic of the opposition. Regardless, this new law violates the secular principles outlined in Article 14 of the Indian constitution, which prohibits using faith as a condition of citizenship. This is what the students are protesting against. India's youth has risen to save the holy book of democracy, its constitution. The fearless resistance and unabated courage exhibited by students of JMI, AMU and JNU have added a whole new dimension to the geometry of world's largest democracy.
There was a rebellious undertone among the Indian youth for quite some time now; the CAA proved to be the cheap sequel to a horror movie which already had been playing in the country for a few years. Since PM Modi's Hindu nationalist Bharatiya Janata Party came to power in 2014, lynchings of the country's minorities have surged. Human Rights Watch reported 44 murders during 2015-2018, and hundreds more injured in religiously motivated attacks. According to Reuters, a total of 63 attacks occurred in India between 2010-2017, in which 24 were killed and 124 injured. Most of the victims were Muslims. Other victims included lower-caste Hindus and Christians. Attackers are described as devout Hindu men, known as "cow vigilantes". In simple terms, these are Hindu fanatics fueled with hatred for Muslims, who are on a mission to kill anyone who is engaged in cow trade or eats or sells beef (cows are considered sacred in Hinduism). These are not some lone misguided men in an alley gone rogue, but they operate with a full cheer-leading squad. The perpetrators openly film their barbaric acts, and share their savagery with social media. Tabrez Ansari, a 23-year old young Muslim man was filmed while being assaulted for hours, forced to chant Hindu religious slogans and finally lynched. He died June 22, 2019. Pehlu Khan, a 55-year old Muslim man was filmed for hours while being lynched. He died April 1, 2017. On June 22nd, 2017, 16- year-old Junaid Khan was lynched and killed, and four others injured and thrown off a moving train. While the lynchings are atrocious in and of themselves, what is even more sickening is that the cow vigilantes
are being rewarded by political parties. The slogan "Save a cow, lynch a Muslim" does not seem to mesh with the compassionate Indian culture.
Clearly, demonetization, Revocation of article 370, the biased verdict on the 16th century Babri Mosque and the passing of the unconstitutional CAA, all combined could not cover up government's failures- unemployment, the sinking economy, judicial, social and moral collapse. The students have taken the lead and are out on the streets protesting and demanding immediate repeal of the CAA. They have inspired thousands to join. Muslims, Hindus, Christians and Sikhs are all on the streets to denounce this government and to save the secular India that Gandhi envisioned. CAA is just a symbol of their unrest. The Indian government is propagating its usual hate rhetoric and labeling this agitation as a "Muslim issue", but in the eyes of a peace loving Indian, this is an Indian issue, a human rights issue. The government has opted an approach too reminiscent of despotic regimes-intimidation, curfew, orders to not assemble, tear gassing, police brutality, social media trolling, and stereotyping. Just the other day Hon'ble PM made a derogatory comment on a protestor's attire, referring to the hijab and head coverings of some of the protestors. What the PM and his hate mongering supporters cannot stomach is that people of all faiths are part of this agitation, and they are not pleading on behalf of any particular community, they are simply empowering the truth. Their fight is to defend the constitution and preserve the democracy in their country. There should be no illusions about what the deterioration of established democracies could mean for rest of the world. As Dr. King said– "Threat to justice anywhere in the world is a threat to justice everywhere in the world."
Dr. Samina Salim, Houston, Texas, USA