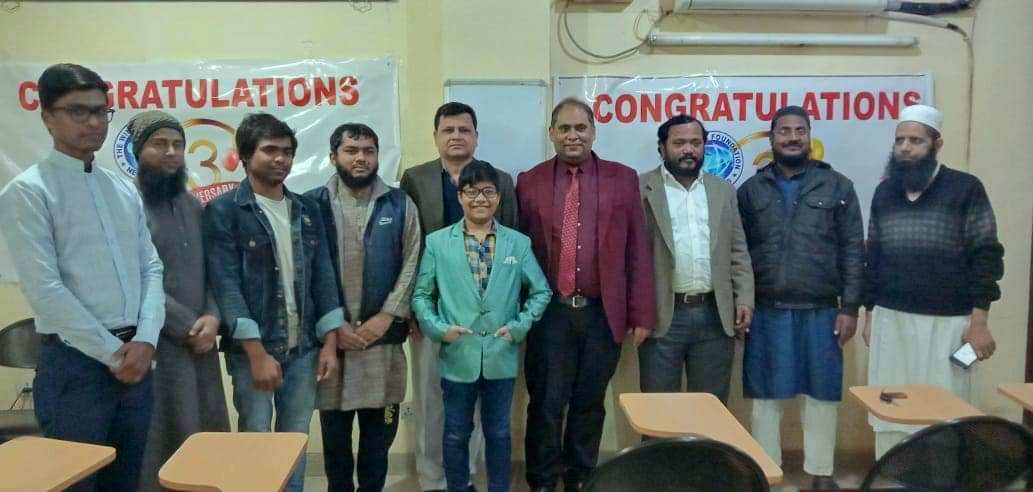 By Manzar Imam
New Delhi: The Wings Foundation which has been conducting spoken English classes for professional uplift and career advancement under its flagship Dynamic English training programme successfully completed three years. The special occasion was marked by a small get-together of some of its current and former students besides few guests on Sunday, 10 January, 2021, here at Okhla, Jamia Nagar, New Delhi.
Dr Anwarul Haque, Chairman, The Wings Foundation and chief communication trainer of the Dynamic Training Services, New Delhi expressed joy and shared his experiences on this occasion. He said that the primary objective of running the institute was to help students enhance their English communication in order to open for them new and better scopes for studies as well as professional career growth. I feel glad whenever I see my students succeed in job interviews and academic life after being equipped with fluent English communication skills. I want to establish such institutions in other places in distant parts of the country to provide education to poor and socially deprived children.
Dr Khalid Mubashshir, Assistant Professor at Jamia Millia Islamia spoke highly about the feats of the institute achieved within a short span of three years stating that from a small beginning The Wings Foundation had made a remarkable achievement. He further said that Dr Haque himself had a poor language earlier but through hard work and consistency he rose to become a great speaker and brought about his wide experience and skill in teaching to train hundreds of students who enrolled for his language classes.
Research scholar Manzar Imam said, "In the trinity of mind, money and muscle, mind sits atop in which role of communication occupies a central place." "There is a battle for control of knowledge and the means of communication throughout the world", he said adding that it is so because it is through communication that one influences others. He commended the students who were desirous of enhancing their communication skills as that would take them higher up in their academic pursuits. Besides honing language and communication skills, Imam suggested to inculcate a habit of regular reading of books on different subjects for better knowledge and insight.
It is the duty of educated persons to educate others because only through education can communities progress, said Dr Noman Qaisar. Dr Jawaid Hassan, general secretary of the Foundation moderated the programme in which some current and former students also shared their impressions.