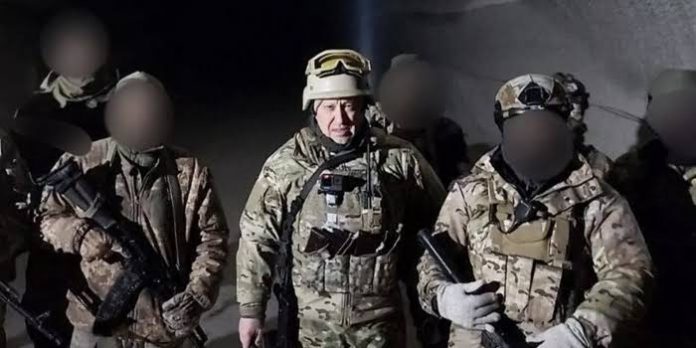 Wagner chief Yevgeny Prigozhin spoke for the first time since abandoning his armed mutiny on Saturday evening and denied that he had not sought to overthrow the Russian leadership. Prigozhin released an over 11-minute-long audio message on the Telegram app in which he shared his version of events.
According to Prigozhin, Wagner initiated their march as a form of protest and because of an injustice that had been done to them.The Wagner columns halted their progress just over 200 km from marching to a heavily-fortified Moscow. Prigozhin said he had decided to turn back to avoid bloodshed which seemed imminent. In his audio messages, Prigozhin refrained from naming anyone, no remarks made regarding his adversaries Shoigu (Minister of Defense) and Gerasimov (Chief of the General Staff), despite both of them previously being the focus of his apparent mutiny.
The Kremlin had managed to negotiate a deal with the mercenary boss with the help of Belarusian president. Both Prigozhin and Lukashenko (President of Belarus) negotiated a deal which included dropping all charges against Prigozhin, who will move to Belarus. The agreement reportedly included the integration of the Wagner mercenary group into the Russian military.
Here are some translated excerpts from the audio file:
"Our forces were hit by missiles and helicopters, even though we did not show any hostility. We had planned to make a showy handover of military technologies in Rostov on June 30, but we were bombed.
Wagner was supposed to cease to exist on July 1; no one agreed to sign a contract with the defense ministry. We began our march due to injustice. We showed no aggression, but we were attacked by missiles and helicopters. This was the trigger. We demonstrated how February 24, 2022, should have looked.
We turned around to avoid shedding the blood of Russian soldiers. We regret that we had to target Russian aviation.
The aim of the march was to prevent the destruction of Wagner. We wanted to hold those who made mistakes accountable during the special military operation.
We did not march to overthrow Russia's leadership."
According to Prigozhin, the "march for justice" highlighted issues within the Russian Armed Forces and law enforcement agencies. He believes that if Wagner had fulfilled their tasks at the beginning of the Special Operations Forces, the outcome would have been different ("we demonstrated the outcome the Russian army was supposed to achieve").
In the statement, Prigozhin did not confirm his whereabouts or say if he was planning to move into exile in Belarus as part of a settlement negotiated with Belarus president.