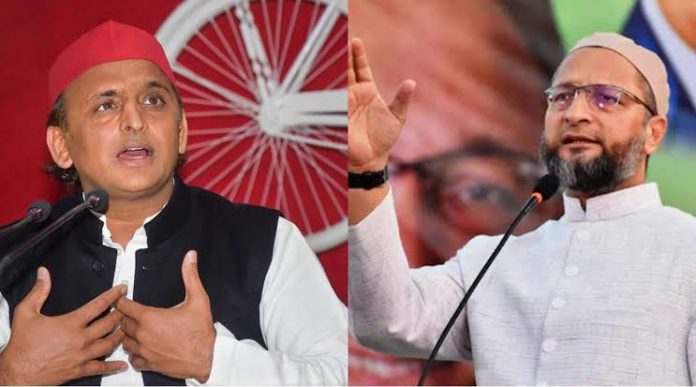 Former Uttar Pradesh Chief Minister Akhilesh Yadav questioned the law and order situation in Uttar Pradesh over killing of mafia-turned-politician Atique Ahmed. Targeting Uttar Pradesh police, Yadav said that crime "had reached its peak in the state" and "morale of the criminals is high."
Former Chief Minister of Uttar Pradesh and SP chief Akhilesh Yadav tweeted in hindi on Atiq Ahmed and Ashraf Ahmed shot dead in Prayagraj that crime has reached its peak in UP and the morale of the criminals is high. What about the safety of the general public when some are shot dead amidst the security cordon of the police personnel? Due to this, an atmosphere of fear is being created among the public, it seems that some people are deliberately creating such an atmosphere.
Congress leader Rashid Alvi has condemned the killing of former MP Atique Ahmed and his brother Ashraf Ahmed in UP's Prayagraj. He told news agency ANI, "This shows the law & order situation of UP. This looks like a big conspiracy. There must be thorough probe & judicial inquiry into this & UP CM must resign".
Reacting to the breaking news, MP and AIMIM chief Asaduddin Owaisi slammed the Yogi Adityanath-led UP government, calling it a "failure of law and order system" in the state. The AIMIM chief further stated that those celebrating the "encounter raj" in UP are equally responsible for the murders of Atique and Ashraf.
He wrote on Twitter that their (Atiq and his brother) murder is a perfect example of Yogi's big failure of law & order. Those celebrating encounter-raj are equally responsible for this murder. "In a society where murderers are celebrated, what's the use of a criminal justice system," Owaisi added.
Atique Ahmed and his brother Ashraf Ahmed have been shot dead by assailants in Prayagraj in the presence of the police and the media on Saturday night. The police was taking both of them for medical examination at the Medical College of Prayagraj. Both died on the spot.