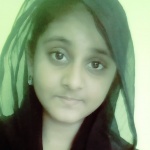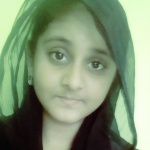 By Sobiya Imran Inamdar, Goa
Now a days junk food eating habit is rapidly increasing among this high tech generation and many are suffering from diseases like food poisoning, dysentery Anemia, etc and sometimes death.
some examples of junk food are Samosa, chips,pani puri,burger,pizza etc.This junk food contain many harmful things.for example pani puri every body likes it and we freely eat it but we don't know  about the ill effects .some vendors use dirty water to prpare pani puri the  it contains thousands of microbs and its very and very harmful for our body.
Teenagers like this type of food items very much but they should not eat that .We can only  enjoy it rarely when we are 100% sure about its hygienic way of preparation.  like once in a month or twice in year.
Harmful effects of junk food
There are many effects of junk food like it kills hunger,effects on the growth of body,spoils digestive system,makes our bones weak,it makes is fat and so on… It is very and very harmful for our body.The ingredients they use to make the junk food are of very low quality and they mixes anything in their product just for their benefits.
Teenagers mostly prefer junk food as their evening snakes eg chips,chocolates,toffies etc.instead of that they should eat healthy things i like fruits,dates,groundnut jeggry cake (chikki),dry fruits etc so that they will stay us fit and healthy.
Teenagers require sufficient food at regular intervals.they should eat carbohydrates,fiber and protein. We can eat protein as much as we want because our body digest protein as  per requirements and throw the rest out.But the excess intake of carbohydrates covert into  fat.But carb is also very important for our body we should eat it a little.
We should eat our food at regular intervals like we can eat the food five times a day.and exercise is also very important .If we play outdoor games a like football,badminton ,tennis,volleyball etc. If teens will follow this then it will help them to stay healthy and fit.
Water
Water plays a key role in normal functioning of our body  .Water should be an  important part of our diet the requirement of water to teens is 8 to 10 glasses  a day. water helps to digest food,it helps our skin  glow,eradicates many diseases.
---
(Author is a VIII std student at Unity High school ,Valpoi-Goa)