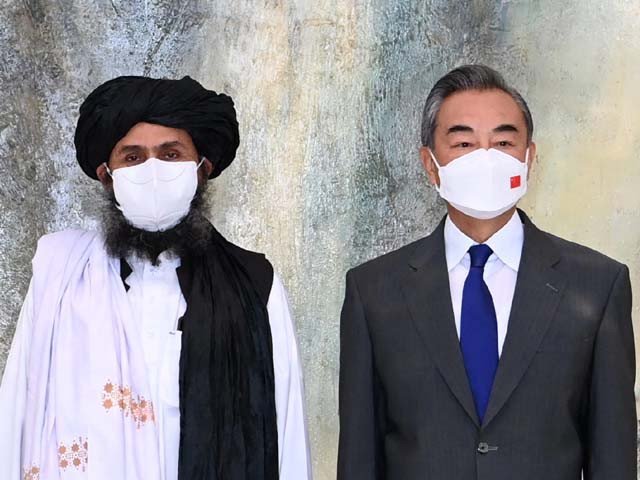 Andrew Korybko
The Taliban's political representatives recently visited China where they met with Foreign Minister Wang Yi. The Chinese diplomat said that "The Taliban in Afghanistan is a pivotal military and political force in the country, and will play an important role in the process of peace, reconciliation and reconstruction there." He also said that "Fighting ETIM is the common responsibility of the international community and I hope the Afghanistan Taliban will cut ties with terror groups such as ETIM. The Afghanistan Taliban can contribute to an effective crackdown against those groups and play an active role in regional stability and development."
These policy declarations are very important and should be paid attention to by all observers. China recognises that the Taliban is among the most significant forces in Afghanistan. It's genuinely popular among the rural masses and has diversified its ranks in recent years to include more than just the country's Pashtun population, which is its largest plurality. The Taliban's foreign trips over the past couple of years have seen them bolster their diplomatic credentials and thus be cautiously welcomed into the international community. There are high hopes that the group will behave responsibly in terms of its domestic and international policies.
In particular, China expects the Taliban to continue pursuing a peaceful political settlement to the on-going Afghan Civil War instead of abandoning that path in favour of the violent takeover that some American observers anticipate. Beijing also doesn't want the group cavorting with the so-called "East Turkestan Islamic Movement" (ETIM) terrorists that have a history of wreaking havoc in Xinjiang. The Taliban must not only cut its ties with all foreign terrorist groups, but should also ideally share all intelligence that it has about such organisations with members of the international community so that the appropriate actions can be taken.
So long as the Taliban remains committed to its transformation from a banned terrorist organisation to an internationally recognised political-military force in Afghanistan, then the war-torn country's future will be much brighter. As significant stakeholders in that state, their pragmatic ties with China will ultimately work out to the benefit of all their compatriots. China needs assurances that Afghanistan will soon stabilise and that latent terrorist threats won't materialise anytime thereafter. Upon feeling comfortable with the progress that's been achieved with the Taliban's help, China can then concentrate more on Afghanistan's reconstruction.
The best-case scenario is that Afghanistan turns into the geo-economic fulcrum of Eurasian integration. Its inclusion in the Belt & Road Initiative (BRI) can greatly facilitate this vision. Not only can China invest in agricultural, commercial, industrial, mineral, and other projects there, but it can also utilise the country's strategic location to more closely connect its top foreign stakeholders. For instance, China's modernisation of eastern Tajikistan's mountainous road network can pioneer a "Persian Corridor" through that country and Afghanistan to Iran, which recently clinched a 25-year strategic partnership with the People's Republic.
Pakistan, Afghanistan, and Uzbekistan agreed in February to construct a trilateral railway that can casually be referred to as PAKAFUZ after the first letters of each participating country's name. In essence, this functions as the northern expansion of the Pakistan-China Economic Corridor (CPEC), which is BRI's flagship project. The conference hosted in the Uzbek capital of Tashkent in mid-July on Central Asia-South Asia connectivity saw all the participating countries support the event's theme, which is epitomised by PAKAFUZ. Taken together, the "Persian Corridor" and PAKAFUZ can become pivotal axes of Eurasian economic integration between East and West and North and South respectively, both of which would intersect through post-war Afghanistan.
This mutually beneficial grand geo-economic strategy can only be achieved if the Taliban continues along its present path of becoming a responsible political, military, and anti-terrorist stakeholder in Afghanistan. All Afghans would be able to take advantage of the countless opportunities afforded to them by BRI in order to accelerate the reconstruction of their country and position themselves as integral economic players in the supercontinent's multipolar future. It'll of course take time to implement, but this plan is presumably what's driving the improvement of Chinese-Taliban relations, which will benefit all of Eurasia.
Andrew Korybko is an American political analyst and strategic thinker. This article was first published in The Express Tribune. The views and opinions in this article belong to the author and do not necessarily reflect the editorial policy of Millat Times.