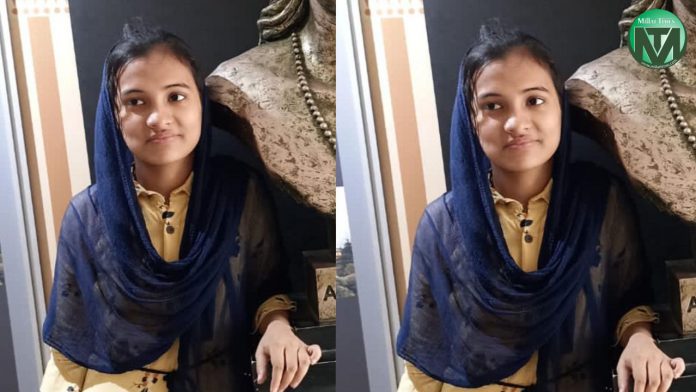 Sadaf Jamal scored 94.8% by securing 474 marks out of 500 in matriculation (10th) examination this year conducted by the Bihar School Examination Board (BSEB), the results for which were released on Friday. Sadaf Jamal is four among the six siblings, five sisters and one brother, the daughter of Haque Academy Principal Md Firoz where she studied from Nursery to 10th. She secured a position in the top 10 district level in the matric exam this year in Madhubani district.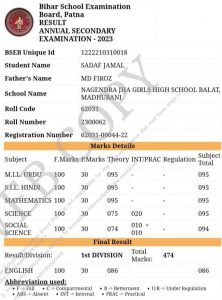 She told Millat Times that she felt excited after seeing her result. "Although my objective was to secure a place in the top 10, I was contented with my result. I profoundly thank Allah, my parents and teachers for my success," she added. 
Sadaf said typically girls in my village opt for arts stream but in bid to pursue my dreams, i have decided to opt for science stream in intermediate. She aspires to be a doctor and further informed that she has already started preparing  for the NEET.
I studied for more than 8 hours regularly. My parents and my both teachers Md Kalimuddin and Md Rahmatullah always motivated me to have perseverance and diligence in my studies. My parents and siblings sacrificed their comforts in order to give me best of the resources available so that I could focus on my studies. "I thanked my parents for their unwavering support throughout my studies and encouraging to feel free and study, "said said.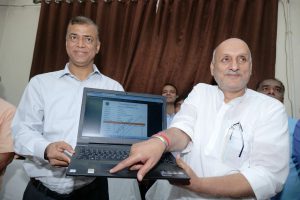 As per the result announcement, Mohammad Rumman Ashraf of Sheikhupra has topped the Bihar Board Class 10th examination. The pass percentage in BSEB Class 10 result is 81.04 per cent and a total of 16,10,657 students have passed the exam in which 6,61,570 are boys and 6,43,633 are girls. The board chairman Anand Kishor declared the Bihar Board results. This time, the girls students have dominate the toppers list; 8 female, 2 male students are in top 10.