By: Khursheed Alam Dawood Qasmi* If the educational and literacy rate is evaluated fairly, it will become clear that in any town, city and country,...
Beginning of Hijrah (Migration) and Welcome in Madinah: In the beginning, Rasulullah (Sallallahu Aleih Wa Sallam) was shown the Hijrah place, a land of date...
It was a time when the whole world had been dashed to the lowest of the low (Asfala al-safileen) position in every respect. The...
BJP MP Ramesh Bidhuri's anti-muslim slurs against Muslim MP Danish Ali in Parliament during a debate in parliament about India's moon mission is disgusting and...
Sikandar Azam Once again, 102,462 people have to prove their citizenship credential in Assam as per the newly released National Register of Citizenship (NRC) draft....
My friends advised me to avoid the issue of Sharjeel Imam. They said that it was not the 'right time' to show solidarity with...
By: Firoz Bakht Ahmed Asrar Jamai, 80, eminent humorous Urdu poet, declared dead by the Social Welfare Department of South Delhi in 2013 to deprive...
By: Dr. (Mufti) Md. Obaidullah Qasmi 1. Instant triple talaq is valid according to Muslim personal law recognised to be based on Hanafite school of thought...
Former MP and five times MLA from Uttar Pradesh Atique Ahmed and his brother Ashraf Ahmed have been shot dead by assailants in Prayagraj...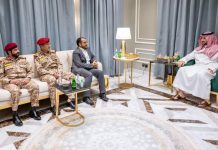 The Saudi Foreign Ministry in a statement welcomed the positive results of the serious discussions regarding reaching a road map to support the peace...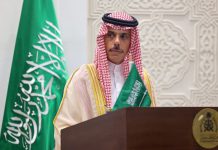 Saudi foreign minister Prince Faisal bin Farhan Al Saud said there will be no solution to the Palestinian-Israeli conflict without an independent Palestinian state. "The two-state solution must...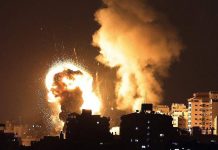 The Israeli army said it officially announced the start of operation in the Gaza Strip. Afterwards, several massive blast reported in Khan Younis, southern Gaza....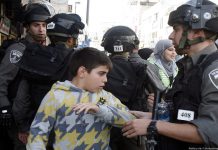 Palestinian Children Detention: "World Children's Day" is celebrated on 20th November worldwide. It is because the United Nations General Assembly, through a resolution, has approved...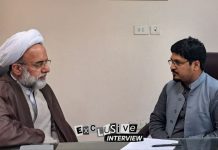 Interview of Hajjatul Islam Mehdi Mahdavipur (The Representative of Iran's Supreme Leader Allamah Khamenei in India) The goal of the news broadcasted by the international media,...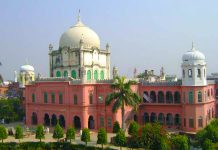 By: Khursheed Alam Dawood Qasmi When the English imprisoned Abu Zafar Sirajuddin Muhammad Bahadur Shah Zafar (1775-1862), the last Indian Moghul Emperor, in the Jail...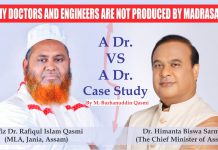 Rebuttal of a madrasa graduate, resident of Assam to State CM over the latter's recent remark about madrasas AN OPEN LETTER To DR. HIMANTA BISWA SARMA Chief Minister...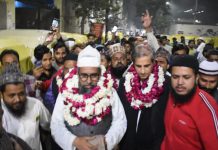 By Manzar Imam New Delhi: A crowd of about 100 persons raise the slogan Dekho Dekho Kaun Aaya, with a resounding response, Sher Aaya Sher...