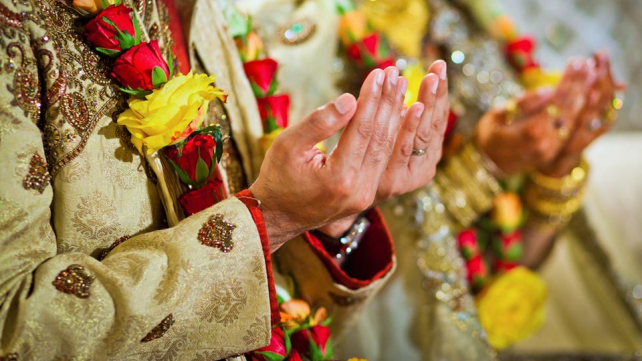 Arranging marriages through the "Rishte wali Aunty" has now become an old practice. Instead of giving thousands of rupees to the rishtay wali aunty for eligible rishtas, people have moved to online matrimony services. At online matrimony services, selecting someone of personal preference and choice is less complex than any other method to find suitable matches.
Nikah forever is a similar platform for single Muslims to marry. It is an initiative launched by Hammad Rahman – A Jamia Hamdard alum, in 2018. It has won the hearts of many single Muslims and has curated 34,144 successful stories. It has more than a lakh users registered on board and increasing every hour.
Nikah Forever has become India's largest Muslim Matrimony website and application, with authentic profiles, different filters, high privacy, and WhatsApp and on-call help. It's free to register on the Website and App. The platform uses Algorithm based data to suggest profiles to the registered members.
Nikah Forever has filters based on marital status, caste, sect, city, and state. The brand has previously launched a badge system on their website about different societal practices, like Dowry Free India, Caste No Bar, and No to Big Fat Wedding. One could display the badges on their profile to show their support regarding social practice.
Mohammad Saquib, who found his partner, stated Nikah Forever's membership plans are more affordable than those offered by other services.
"In February, I purchased a three-month gold membership at Nikah Forever, which allows you to contact and message profiles instead of simply browsing them. It was reasonable and affordable, plus they had a special offer at the time, so I had to pay even less. I matched with Sameera, my wife, a month later." he said.
The Delhi-based Matrimony website and application provides suitable matches to never married, divorced, separated, and widowed individuals. The platform has partners from all around India. Nikah Forever has also begun to expand its operations in different parts of the world like the UAE, USA, Canada, Germany, and many more.
"When I was trying to create a profile for my sister Samina on big websites, friends had cautioned me about unresponsive and fake profiles," Aliya Khatun stated. As a result, I avoided them and chose Nikah Forever.
The Nikah Forever strategy is to continually update information and monitor profiles to maintain track of the established accounts. The platform gives a verification badge to profiles that are genuine and authentic.
"Having a big platform and being socially active is very important, to engage our customers within the brand," said Hammad Rahman – CEO and Founder of Nikah Forever
Nikah Forever is also socially active on platforms like Instagram and Facebook. The brand usually launches campaigns against the societal evils about marriages in India. It has previously driven the conversation around the overspending by individuals in their wedding ceremonies – #NoToBigFatWedding and around the practice of dowry – #DowryFreeIndia.